This post is also available in: Español
Pollo a la Catsup. Secret Ketchup Chicken marinade Easy, affordable, delicious, and with ingredients that you have in the pantry. This stir-fried low-fat chicken with ketchup has Mexican hotness and a sweet and savory flavor. To get the delicious texture and caramelized onion, cook the chicken first for 4 minutes on each side and then cover but leave the lead a little open so the steam does not concentrate all inside. Make sure to add tons of onion and jalapeño because they really turn out delicious.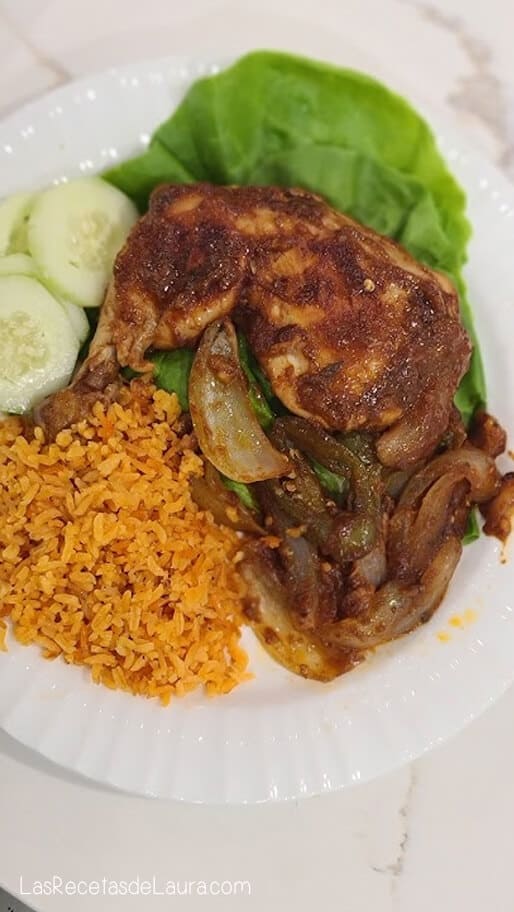 This Mexican recipe for the chicken marinade is really easy to make and the best part is that I love to create delicious recipes with simple ingredients that anyone has at home. This ketchup marinade is made with soy sauce, ketchup, and garlic! it is about this world! this is definitely a kid-friendly easy recipe for dinner.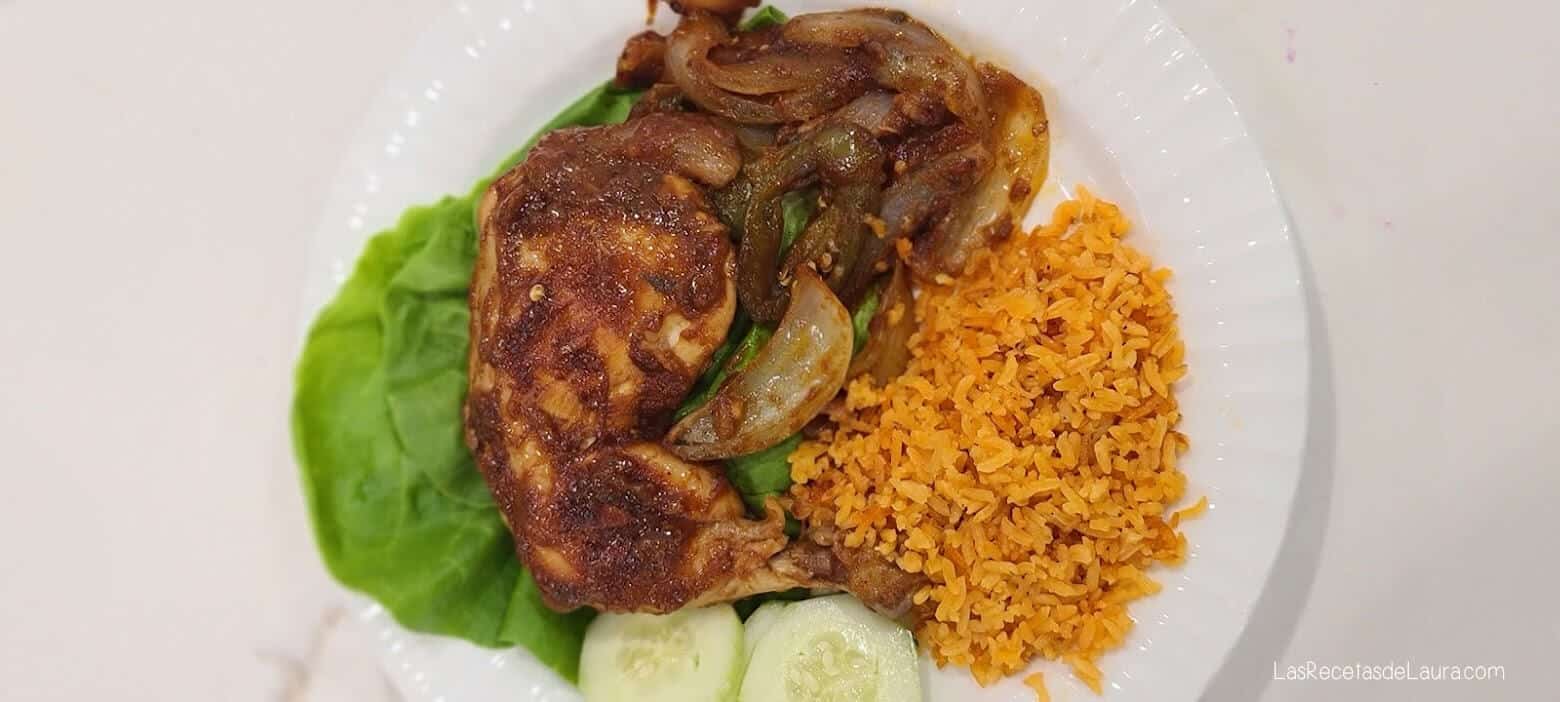 INGREDIENTS
½ cup ketchup
¼ cup soy sauce
small piece of ginger
4 chicken leg and thighs (quarters)
1 teaspoon of cooking oil
½ onion in slices
1 jalapeno in slices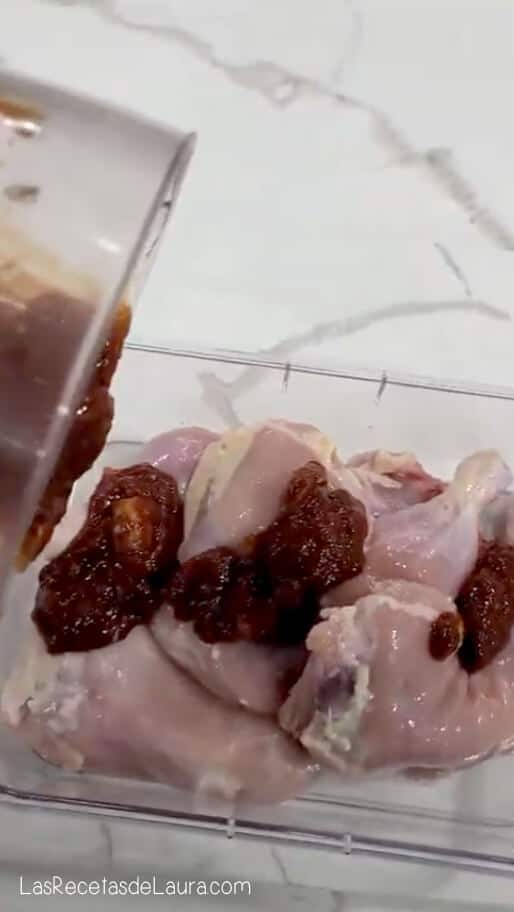 HOW TO MAKE AN EASY CHICKEN MARINADE WITH KETCHUP
In the blender add the garlic, ketchup, soy sauce, and ginger. Liquify
Let the chicken marinate in the sauce for a couple of hours if you have time. I have done it right away just making sure that all the chicken has ketchup on it and has worked perfectly.
I make the chicken with no skin to avoid the fat you can leave if you prefer.
In a hot pan add 1 teaspoon of cooking oil and one is hot add the chicken pieces.
Cover with the slices of onion and jalapeno
Let it cook for 4 minutes on each side
Cover with a lid leaving a small piece to uncover to let the steam escape
Cook for 15 minutes or until the chicken and onions are caramelized.
An easy tip to know if the chicken is ready is to check if the chicken legs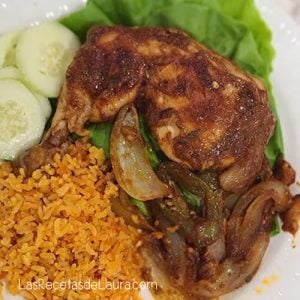 Ingredients
½

cup of

ketchup

¼

cup of

soy sauce

1

small piece of

ginger

4

chicken legs and thighs

(quarters)

1

tsp of

cooking oil

½

onion

in slices

1

jalapeno

in slices
Instructions
In the blender add the garlic, ketchup, soy sauce, and ginger. Liquify

Let the chicken marinate in the sauce for a couple of hours if you have time. I have done it right away just making sure that all the chicken has ketchup on it and has worked perfectly.

I make the chicken with no skin to avoid the fat you can leave if you prefer.

In a hot pan add 1 teaspoon of cooking oil and one is hot add the chicken pieces.

Cover with the slices of onion and jalapeno

Let it cook for 4 minutes on each side

Cover with a lid leaving a small piece to uncover to let the steam escape

Cook for 15 minutes or until the chicken and onions are caramelized.

An easy tip to know if the chicken is ready is to check if the chicken legs
Latest posts by Laura Muller
(see all)