Turkey is one of the most popular recipes for Christmas and Thanksgiving, but it can be a headache to prepare it, so here are some tips on how much turkey to prepare depending on the number of people in your family and the time it takes. it takes a raw turkey to cook in the oven. I will also share with you at what temperature the turkey should be baked so that it is juicy. At the end I leave you some options of delicious and easy recipes to prepare a delicious turkey in the oven. Here I solve your doubts about how long should I bake a turkey?
How long does it take to bake the turkey per pound or kilogram
For a turkey of 5 to 7 kilos it takes approximately 3 to 3:45 hours if it does not have stuffing, if it has stuffing it takes between 3:45 minutes to 4:15 hours.
For a turkey of 7 to 8 kilos it takes approximately 3:45 minutes to 4:45 hrs without stuffing, if it has stuffing it will take between 4:00 to 4:30 hrs.
For a turkey of 8 to 11 kilos it will last in the oven between 4:15 and 5 hours, remember to be checking it so that you do not run out of time, if it has stuffing it will last between 4:30 hours and 5:15 hours.
On Cooking Turkey Size Matters!
To begin with, there are some factors that we have to take into account to calculate how long a turkey should be in the oven.
A partially or totally frozen turkey will last longer in the oven, I recommend you leave it a couple of days before in the fridge (not in the freezer) so that it thaws little by little but at a convenient temperature. If you want to learn how to defrost a turkey quickly click here.
The size and brand of your oven may affect the baking time (some ovens let heat escape more than others)
A dark oven will be faster than a light colored oven.
Using oven cooking bags will reduce the cooking time.
A stuffed turkey takes longer to cook than a turkey without stuffing.
Depending on the height of your oven rack, the cooking time will vary.
With a turkey bag the time is considerably reduced, that's why I always use them!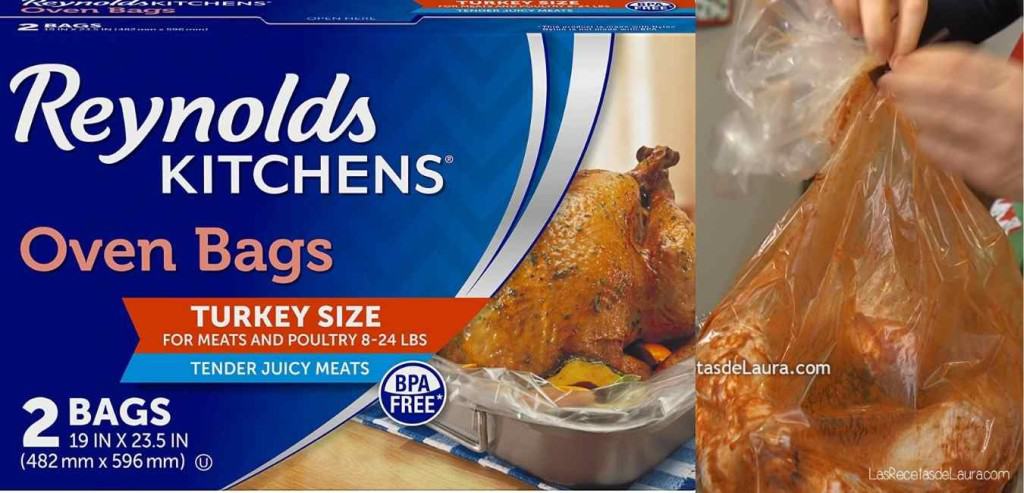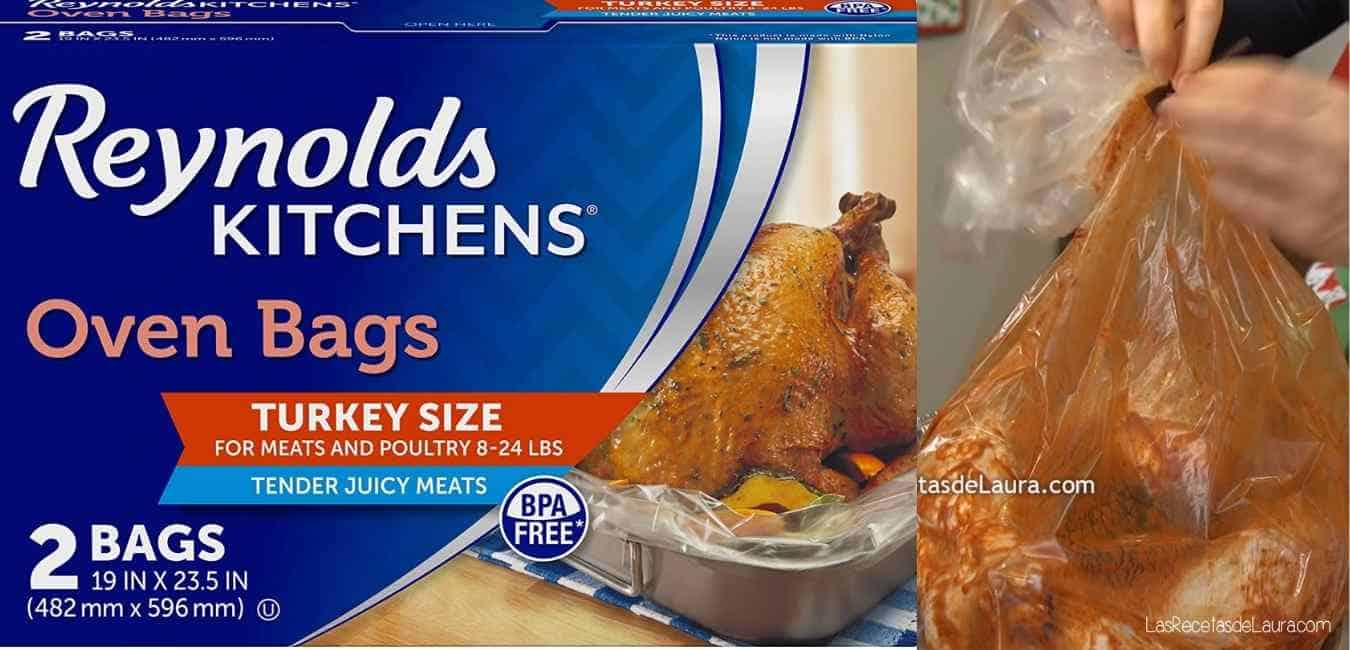 How many degrees should a turkey be baked?
The turkey is baked at a temperature of 350 degrees Fahrenheit or 180 degrees centigrade. Cooking time depends on the weight of your turkey. In this table you can see how long I should bake a turkey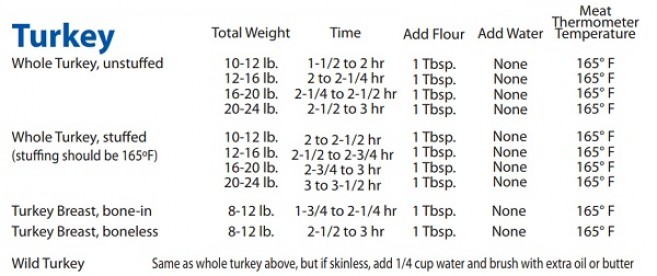 Turkey Cook Time in Bag
The time for a raw turkey to cook in a bag for the oven depends on the weight of the turkey, here I share the table of the brand of Reynolds bags, which is the one I use to make turkey in a bag.
Whole Turkey without stuffing cooking time in Bag
10-12 lbs from 1 hour to 1:30 hrs
12 to 16 pounds from 2 to 2:15 hrs
16 to 20 pounds 2:15 to 2:30 hrs
20 to 24 pounds 2:30 to 3 hours
Turkey Cooking Time in Bag with Stuffing
10 to 12 pounds 2 to 2:30 hours
12 to 16 pounds 2:30 to 2:45 hrs
16 to 20 pounds 2:45 to 3 hours
20 to 24 pounds 3 to 3:30 hours
Now that you know the temperature and time that a raw turkey should be cooked in the oven, here I share some delicious recipes.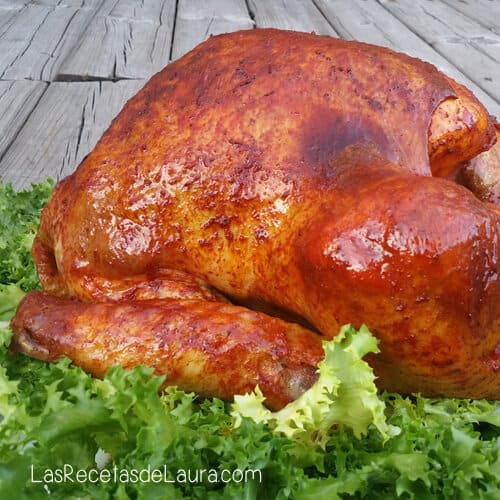 Easy and inexpensive
Delicious turkey recipe marinated with natural ingredients, it is delicious and it is very easy to prepare, with inexpensive ingredients. Click here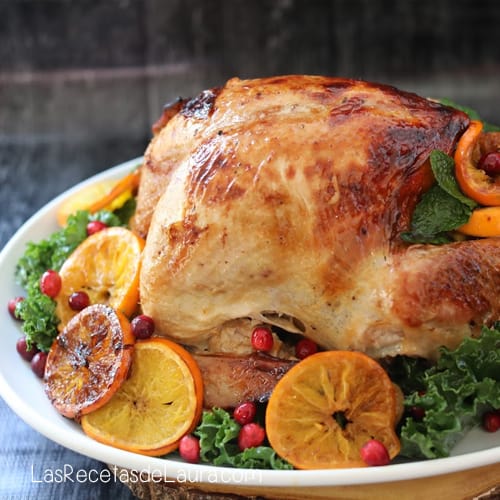 All the flavor of the holidays in this turkey brown on the outside and juicy on the inside. Ver receta.