This recipe of filete de pescado a la mantequilla con vegetales or fish fillet with vegetables in butter is a very easy and delicious way too cook fish fillet.
I usually buy the bag of frozen Tilapia Fillets at Costco, they taste really fresh and the best part I do not have to worry about having fish bones to be picking before the kids eat it. As a child growing up in a Mexican home my mom used to cook fish every Friday and I hated Fridays! More than once ended up chewing a fish bone. That is why I like to cook fish fillet recipes. specially this one that includes the portions of vegetables and I can cook them together.
Most of my fish recipes are made with mojarra or tilapia. Or ohh well my beloved salmon, I really love salmon flavor and go crazy every time I see my husband pouring some salsa Valentina on top of it!! what a way to ruin it! but let's keep on with this fish fillet recipe with vegetables in mantequilla (butter).
I will teach you step by step how to cook Pescado al Vapor (Steamed fish fillet) or fish in foil for this recipe. I usually cook fish this way as is easy and a healthy low fat way of cooking fish,
HOW TO MAKE FISH IN FOIL STEP BY STEP
First cut the foil. You will need twice the size of you fish and a little more so you can have enough foil to be folded and do not leave the steam to escape.
Cut Some slices of carrot and zucchini (these veggies go great with butter)
Place you fish fillet on at the middle of the foil and add some salt and pepper to taste.
Cut 3 slices of butter, about 2 teaspoons of butter in total and leave the pieces on top of the fish.
Cover the fish with the vegetables. I can be as many veggies as you want to eat.
Now you are going to attach the two ends of the foil and folded two or three times. You are going to do the same on both ends of the foil

.
Change this Subheading
Image Box Title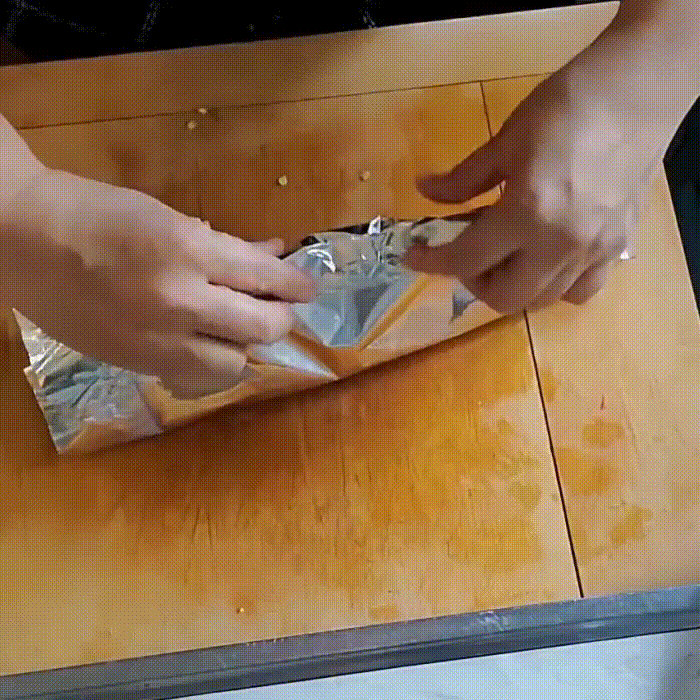 Be careful to do not ripe the foil as we want it to keep all the juices from the vegetables and fish along with the butter. All together cooking inside will give this fish fillet recipe a delicious taste.
Place the fish inside the foil in a steamer and once the steamer is boiling cover it and it will take between 12 to 15 minutes to cook. It depends on the thickens of your fish but for me always work that time
What goes well with fish fillet?
This Pescado a la Mantequilla or Buttery Fish Fillet goes very well with some white rice or some creamy jalapeño spaghetti. I also have some great recipe for home made tomato sauce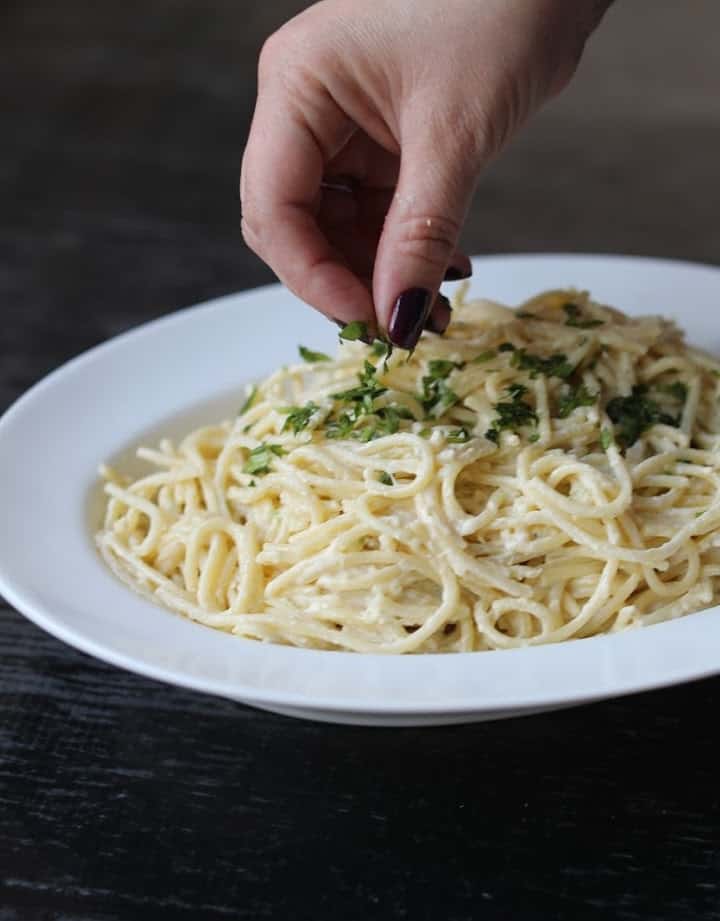 Espaguetthi con Crema y Jalapeño
I first had this delicious Mexican Spaghetti recipe at my sister's house one Christmas, ever since has become one of my favorite pasta recipes… Specially when I want to show up!
Pasta with homemade tomato sauce
I love to make my own tomato sauce. It really helps me to make sure that my kids are eating enough vegetables. Check out my secret recipe.
Ingredientes
1

zuchinni

1

carrot

1

fish fillet

2

tsp

butter

Salt and pepper to taste
Elaboración paso a paso
First cut the foil. You will need twice the size of you fish and a little more so you can have enough foil to be folded and do not leave the steam to escape.

Cut Some slices of carrot and zucchini (these veggies go great with butter)

Place you fish fillet on at the middle of the foil and add some salt and pepper to taste.

Cut 3 slices of butter, about 2 teaspoons of butter in total and leave the pieces on top of the fish.

Cover the fish with the vegetables. I can be as many veggies as you want to eat.

Now you are going to attach the two ends of the foil and folded two or three times. You are going to do the same on both ends of the foil.

Be careful to do not ripe the foil as we want it to keep all the juices from the vegetables and fish along with the butter. All together cooking inside will give this fish fillet recipe a delicious taste.

Place the fish inside the foil in a steamer and once the steamer is boiling cover it and it will take between 12 to 15 minutes to cook. It depends on the thickens of your fish but for me always work that time
Últimas entradas de Laura Muller
(ver todo)