This post is also available in: Español
My children tested positive at the beginning of 2022. In this post I share with you the COUGH, FEVER, VOMIT Home Remedies that helped us to cope with the symptoms.
How we cope with symptoms in our young children
My 3-year-old started with a very bad cough, when it started to subside he started with high temperatures for one night and the next day. We managed to control it without problem with Motrin. In three days the worst was over but the cough continued very sporadically for another 3 or 4 days.
The problem and biggest scare was with my 6-year-old son. A year ago he had been removed from the asthma diagnosis so since this whole situation began we have been extremely careful about his situation. The reality is that until he acquired the disease we would know if the asthma had really ended because it always started with a bad cold.
In the month of November, he had already received two doses of the Pfizer vaccine. Like many parents, the decision to vaccinate our children was difficult, but after receiving a call from one of my best friends telling me that her 15-year-old niece was in the hospital on oxygen, my husband and I decided that we were more afraid than something will go through the disease than the vaccine.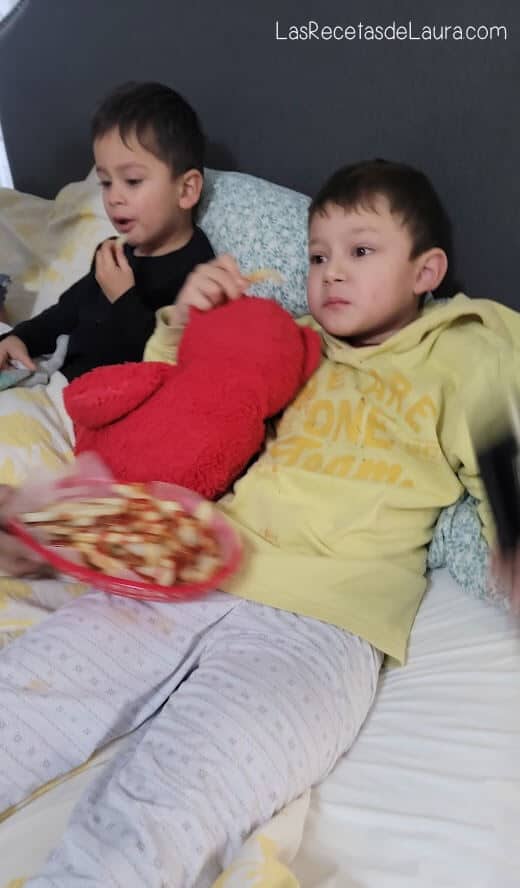 Today I know that we made the best decision by vaccinating our six-year-old children. Thank God there was no trace of asthma but the symptoms were very strong and if we had not been vaccinated we would most likely have ended up in a hospital with an even more serious situation.
Three days, we took the test to detect the disease and we all came out negative, but he already had very strong symptoms. We decided to do the lab test and it came back positive. I have read that with the new variant there have been problems detecting it with rapid tests.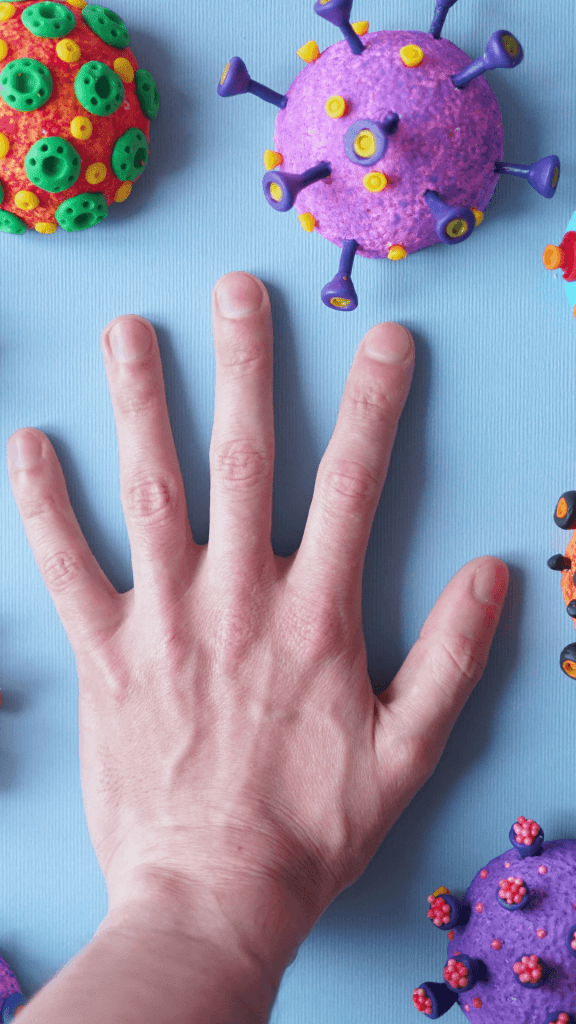 I hardly let him sleep, just when he started to stop, that same night I went to see him in his bed and I realized that he had vomited. My husband and I changed his clothes and took him to our bed to monitor him. The poor creature vomited like 6 or 7 times that night. The next day continued the same. Not even the water was left. The pediatrician told me that it was very important that he stay hydrated so as much as possible we made him drink serum and Gatorade.
She stayed like that for two days and two nights, the third day I was already very scared, she had lost weight, she had tremendous dark circles under her eyes and I told my husband that if he couldn't bear to eat that day it was time to go to the hospital. Thank God on the third day he stopped vomiting and started eating. The whole process with the symptoms lasted about 5 days.
Thank God my children are out of this, my husband and I received the vaccine booster on December 17, 2021 and we don't know if we were infected before the children or if it just didn't hit us. I have another friend who went through the same situation. Her 3 children were positive and she and her husband were not infected either. They also already had the Booster.
My followers have kindly shared me on social networks. If there is something that has worked for you too, please leave it in the comments. Many blessings and I hope this helps you.
This home remedy to calm a cough is truly miraculous
You're going to need a bandana
We are going to wet it
Squeeze
And you fold it this way
You are going to place it on your child's throat and secure it this way
It is excellent, especially at night when coughing attacks can be stronger.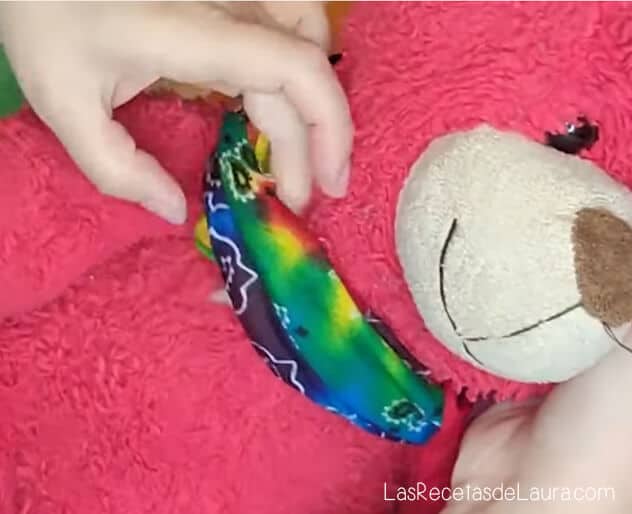 The vicks vaporub never lacks for Mexican moms to relieve coughing attacks
It is an analgesic to relieve congestion and calm cough
One on your child's chest and back.
They also suggested that they rub it on their feet and then cover them with socks.
Extra heat for chest and back to soothe coughs
At night when the coughing fit did not stop him, even if he was well covered, we realized that it helped a lot to put a sweatshirt or vest on top of his pajamas to keep his chest and back warmer. This really helped calm her cough.
Make sure the child does not have a fever or this can be counterproductive.
Keeping the humidity of the room where they sleep helps control cough
Keep the bedroom where the sick people are with humidity. In winter time, with the use of heaters or heating, the air dries out a lot and can aggravate the cough.
Humidifiers are great allies. You can find them in most supermarkets or department stores and they range from $25 to countless prices.
When looking for a humidifier, I recommend looking for one that has a compartment for essential oils.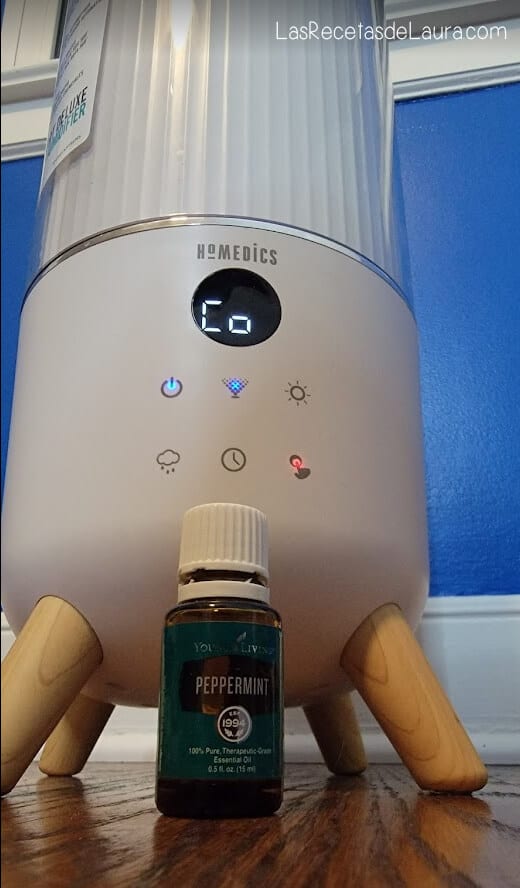 Essential Oils or Vick Vaporub Bath Lozenges
Here's another tip. This Young Living mint oil has lasted us about 3 years and it's wonderful, you put it in the oil dispenser and the steam distributes it, it helps a lot to calm congestion and reassure children.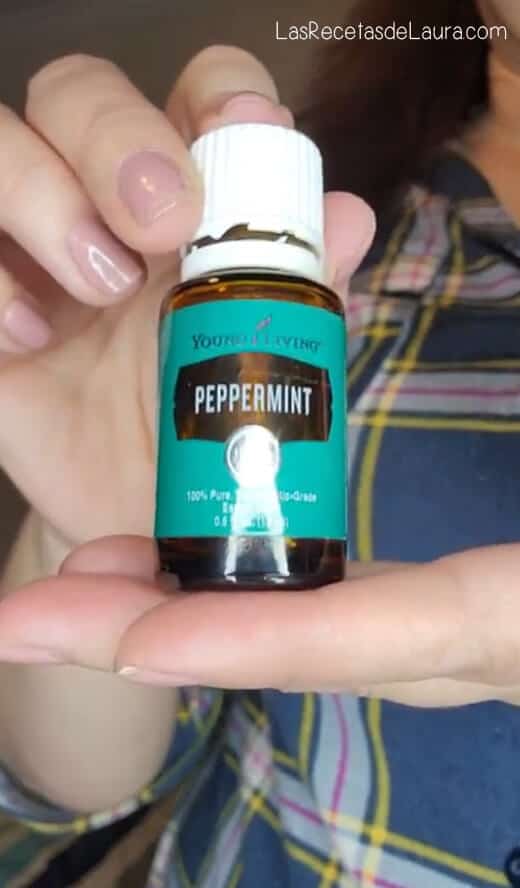 Should children be bathed when they are sick or have a cough?
This topic has been discussed on my social networks because, as some doctors mention, they have been advised not to bathe while they have the virus. I spoke with a highly reputable Pediatric Infectologist and he told me that this is nonsense. Of course they can take a bath. I share with you how it worked for us.
Look, here's the logic of this. The steam and humidity of the bathroom will help to clear the airways, especially when there is congestion from the disease. It will also help them feel clean and change their clothes.
It is important that when you bathe them, check that the windows are well closed and that no drafts enter under the doors. Another follower recommended us some vicks tablets that are thrown in the shower and also help to calm the cough. I thought it was an excellent option
We do not bathe them daily, as the day comes and we see them. The truth is that sometimes we were so tired with the hustle and bustle of caring for them that at night we put them to sleep without bathing.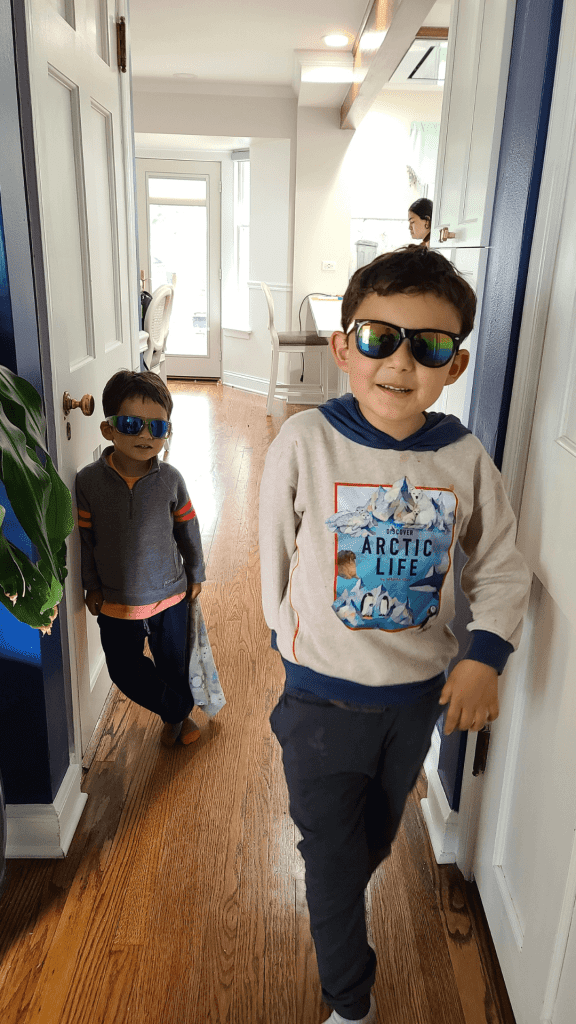 How to get kids to take medicine
If you have any medicine and the kids won't take it, put it in a syringe and give it to them from the syringe, it's much easier to get them to take it.
The pills to calm the cough are wonderful, we buy this Swiss brand at Walgreens but I have seen that in Mexico there are also. The problem with these is that I am always afraid that they are going to swallow them with a fit of coughing.
A friend recommended me these popsicles that have the same effect to calm the cough that the truth tastes very good and they are in the form of a popsicle! My children loved them and I was more comfortable being able to remove them from their mouths if they fell asleep or that they could soon be coughed out.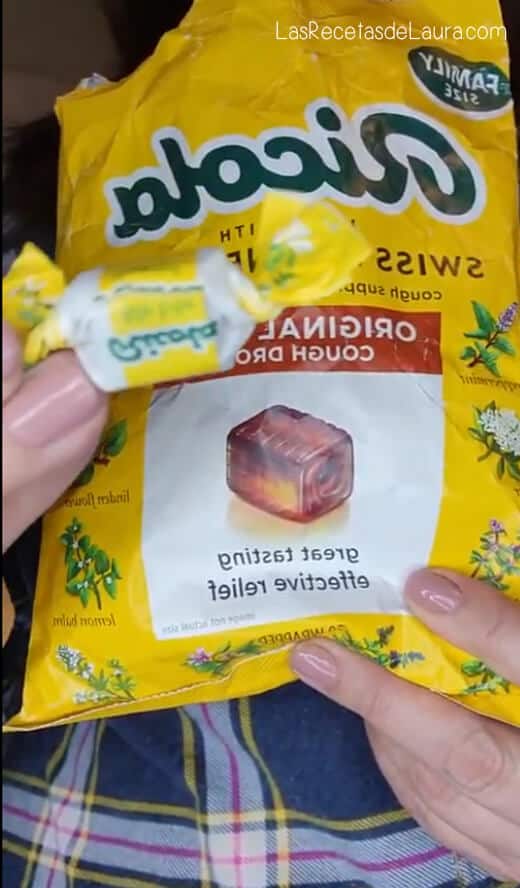 How to lower high temperature or fever
The first thing is to have a thermometer at hand, if you don't know where it is, look for it or start buying one. You have to be monitoring the temperature of children while they are sick.
The children's Motrin worked very well for us to lower their temperature.
Tylenol also works for us but we noticed that Motrin had a better effect.
Remember that they do bring temperature, even if they are cold, you must remove the layers of clothing to help the body lower the temperature.
Strengthens your defenses
They recommended this multivitamin for children and we give it to them daily to strengthen their defenses.
We make sure that they are eating healthy, lots of fruits and vegetables so that they are strong now that they have passed through the disease
And well, there is nothing like a cuddle from mom, so dedicate time to them, patiently accompany them during their illness, and you know that a little chicken soup always does a good job.
Strengthens defenses with Garlic Natural Remedy with Lemon and Honey
My friend Ale, from Piloncillo & Vanilla shared with me this natural remedy to control cough and strengthen defenses. Garlic is a natural antibiotic and it is for this very reason that it is used in a large number of home remedies. The ancient Egyptians already used it to cure a large number of diseases.
Remove the peel of a garlic.
Press with a knife until it bursts.
Let cool for about 5 minutes
Cut into very small pieces and mix with the juice of 1 lemon and 1 tablespoon of honey.
Take as if it were a syrup
If you have any home remedy that you can share with other moms, please leave it in the comments or send me an inbox on Facebook or Instagram and I will be adding them to my blog along with all this so that we as a community can help each other.
Here I share what they have sent us that has worked for other people: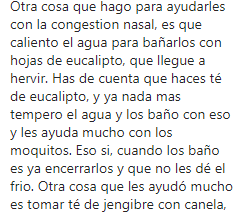 @dannykno24 recommends bathing them with eucalyptus leaves and ginger tea with cinnamon
@lamparo98 recommends that we give them pens with serum and put a cotton pad with alcohol in their navel, I had never heard this advice!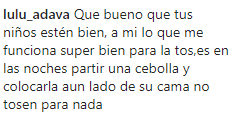 @lulu_adava recommends us to place a split onion next to her bed, we have nothing to lose by trying!
Latest posts by Laura Muller
(see all)