This post is also available in: Español
Promote bowel movement naturally with this green juice for colon cleansing, constipation and inflammation. This green smoothie, in addition to helping you go to the bathroom, will nourish and protect the intestine.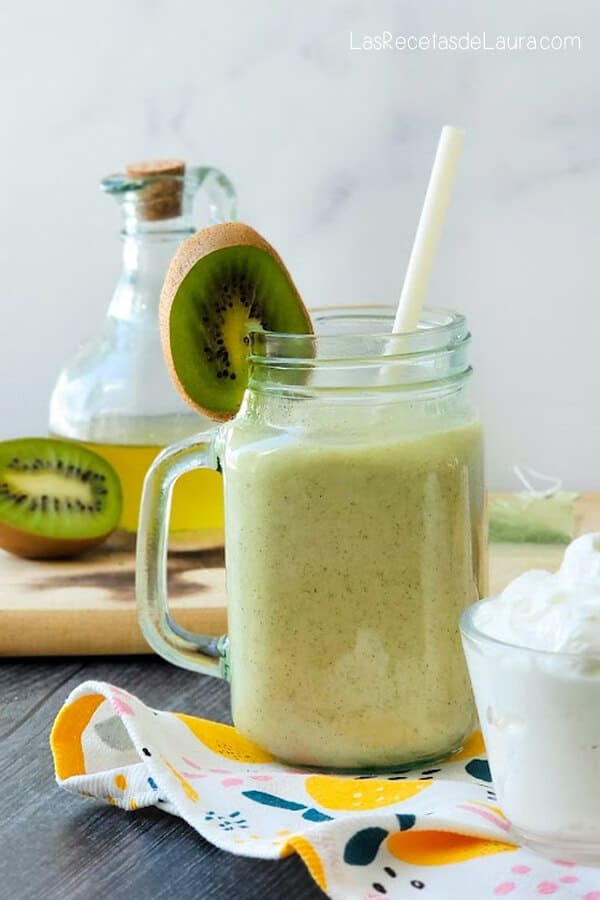 Benefits of green tea
It is one of the healthiest drinks! It has many benefits, especially if you take it in the morning:
Rich in antioxidants
Improves brain function
Promotes fat loss
Reduces the risk of cancer
Reduces the level of bad cholesterol in the blood
It's good for your teeth
For all this and more I decided to include green tea in my juices, it gives it a very rich flavor and provides all its benefits!
Ingredients
2 Kiwis with peel
1 tbsp avocado or olive oil
3 tablespoons of Greek yogurt
1 cup of green tea
Green juice recipe to cleanse the colon
The first thing we are going to do is prepare the tea in boiling water, you can let it cool before making the juice.
Mix all the ingredients (the kiwi with the peel) in the blender and enjoy! Remember that for best results you must take this on an empty stomach.
If you suffer from constipation, here are some other juices that can help you:
Latest posts by Laura Muller
(see all)