This post is also available in: Español
If you are wondering how can I go to the bathroom? If you suffer from discomfort due to not being able to evacuate regularly, this natural remedy of Colon cleansing Smoothie, prepared with Papaya, Nopal, ginger, spinach, celery and lemon will help you provide your body with foods highly loaded with fiber and nutrients that will accelerate you the bowel movement Get those guts moving and finally get rid of the accumulated poop! I know it sounds horrible but it is reality.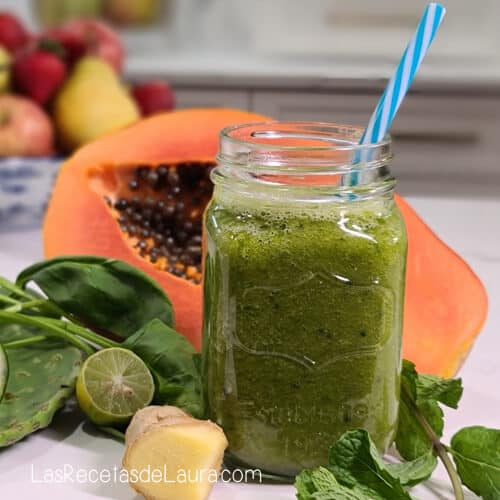 Constipation is an evil that brings other evils. The best way to relieve constipation in a natural way is to eat foods with a greater amount of fiber and something vital with which it should be accompanied is physical activity. Exercise helps motivate the gut to get to work. It is also important to stay well hydrated so that the stool softens. With regard to movement, a bike ride, a walk in the morning, or even getting off the bus a few blocks before arriving at work and walking help.
The papaya smoothie with nopal, celery, spinach, ginger, mint and lemon is a shot not only of fiber but also of energy. With this smoothie you will be nourishing your body, and you will feel the extra charge of energy during the day. Remember that it is important to take this smoothie for constipation in the morning on an empty stomach, before eating any food to give it time and space to take effect.
These types of smoothies are not a substitute for breakfast. Maybe a couple of days a week there is no problem that you do not eat breakfast because I know that you will feel very satisfied after taking this colon cleanse smoothie.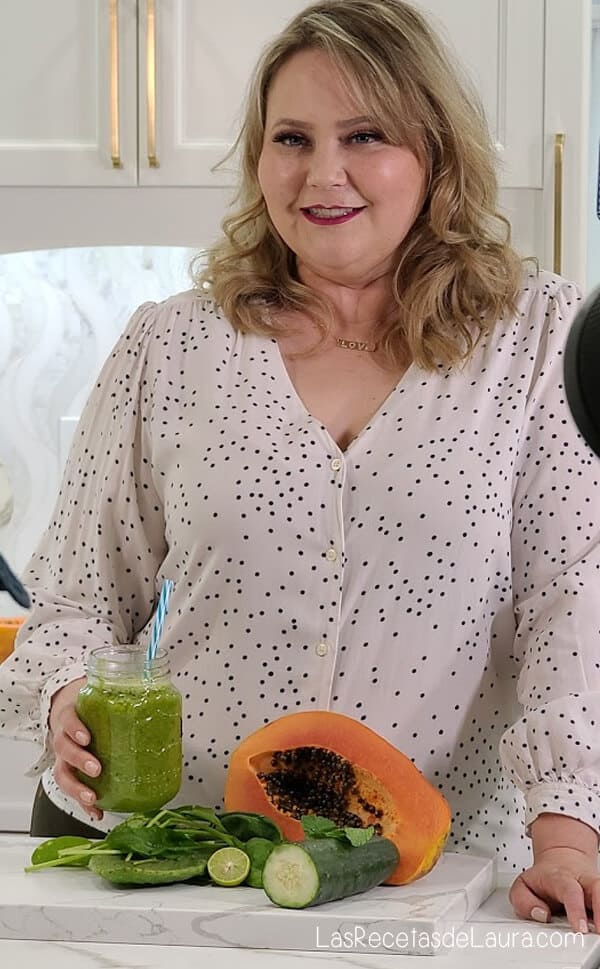 HOW MANY TIMES A WEEK YOU SHOULD TAKE THE LIQUEFIED TO CLEAN THE COLON
Although this smoothie is prepared with natural ingredients, it is important that you only take it about 3 times a week. Green smoothies have a very high amount of fiber and too much can end up inflaming and ironically causing constipation! excess green smoothies. I always recommend varying the smoothies, not always taking the same one. Our body requires different nutrients and green smoothies are a great opportunity to get a dose of vitamins quickly, but do not always give the same vitamins and minerals to your body! At the end of this post I leave you other options than those that you can be varying this smoothie for colon cleansing.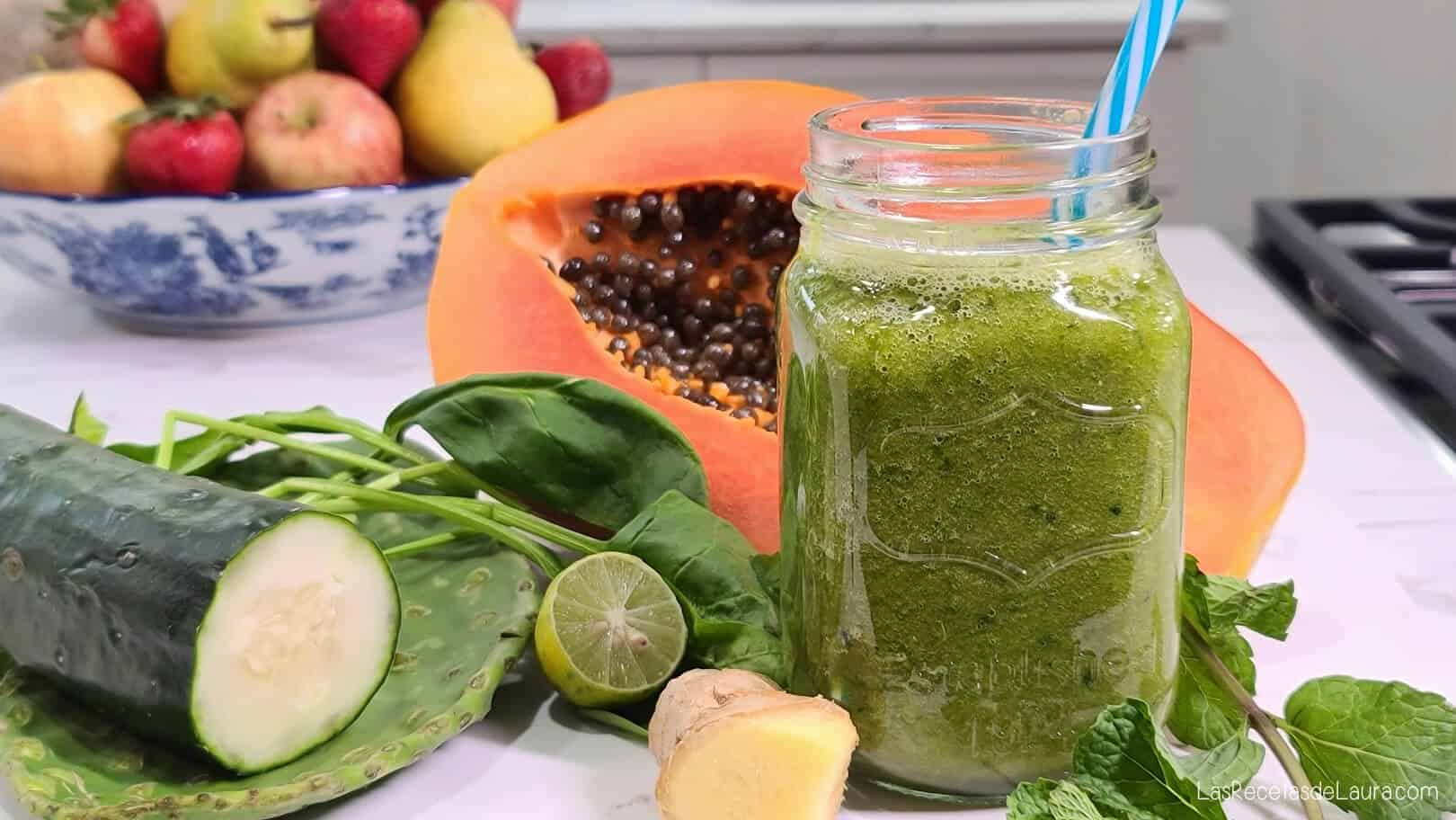 INGREDIENTS FOR NATURAL REMEDY FOR COLON CLEANING
I have here 1 cup of papaya which has enzymes that will help you with digestion.
These are nopales, they are a very popular species of cactus in Mexico and Central America. In the United States you can find them in Mexican super markets. they are really effective due to the large amount of fiber they contain. A cup of nopales has only 15 calories, they have a lot of fiber and have been shown to help lower blood sugar levels in people with type 2 diabetes
I have 3 mint leaves
a small piece of ginger
⅓ cucumber
1 cup of spinach
and a stick of celery
1 ½ cups of water
HOW TO PREPARE STEP BY STEP FOR COLON CLEANSE
Place all the ingredients in the blender until pulverized. If the cucumber sometimes causes inflammation, remove the seeds, I like to put it with everything and peel because that is where the greatest amount of fiber is concentrated.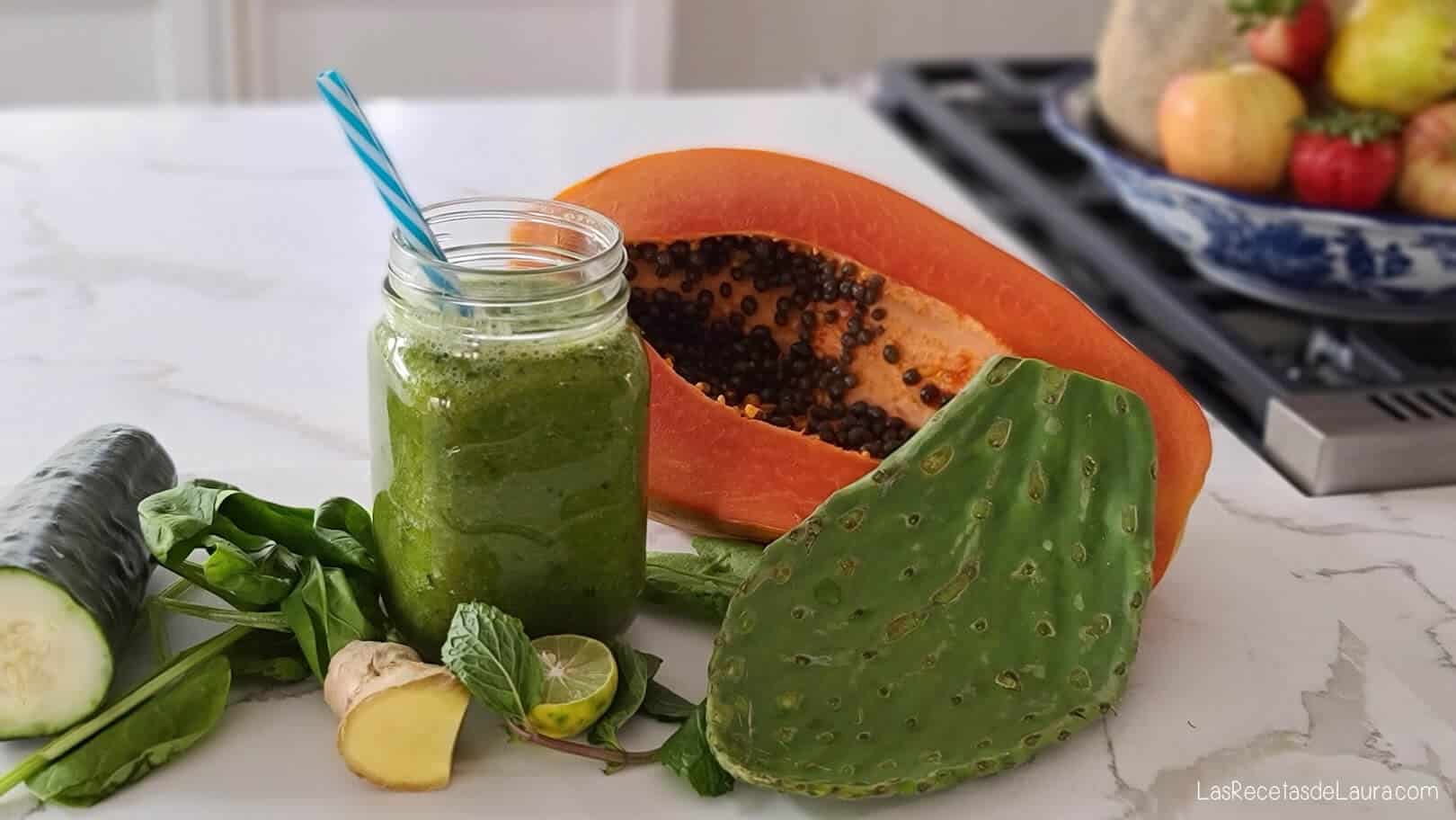 BENEFITS OF TAKING GREEN LIQUIDS WHILE FASTING
Green smoothies will help keep you satisfied for most of the day.
I recommend you take this smoothie on an empty stomach in the morning and if you are going to have breakfast wait at least 20 minutes. You can add half a lemon to it to help you fix the nutrients in the spinach.
It is a shot of fiber that will help you have a good colon cleanse, speed up the bowel movement and simply wash away what your body no longer needs.
Papayas contain an enzyme called papain that helps with digestion. It is also high in fiber and water, both of which help prevent constipation and promote a bowel movement.
Nopales are rich in antioxidants, fiber, vitamins and minerals. Nopales can help lower blood sugar, reduce inflammation, and lower cholesterol.
Maximize the nutrient content of the cucumber by eating it unpeeled. Peeling the cucumber reduces the amount of fiber, as well as certain vitamins and minerals.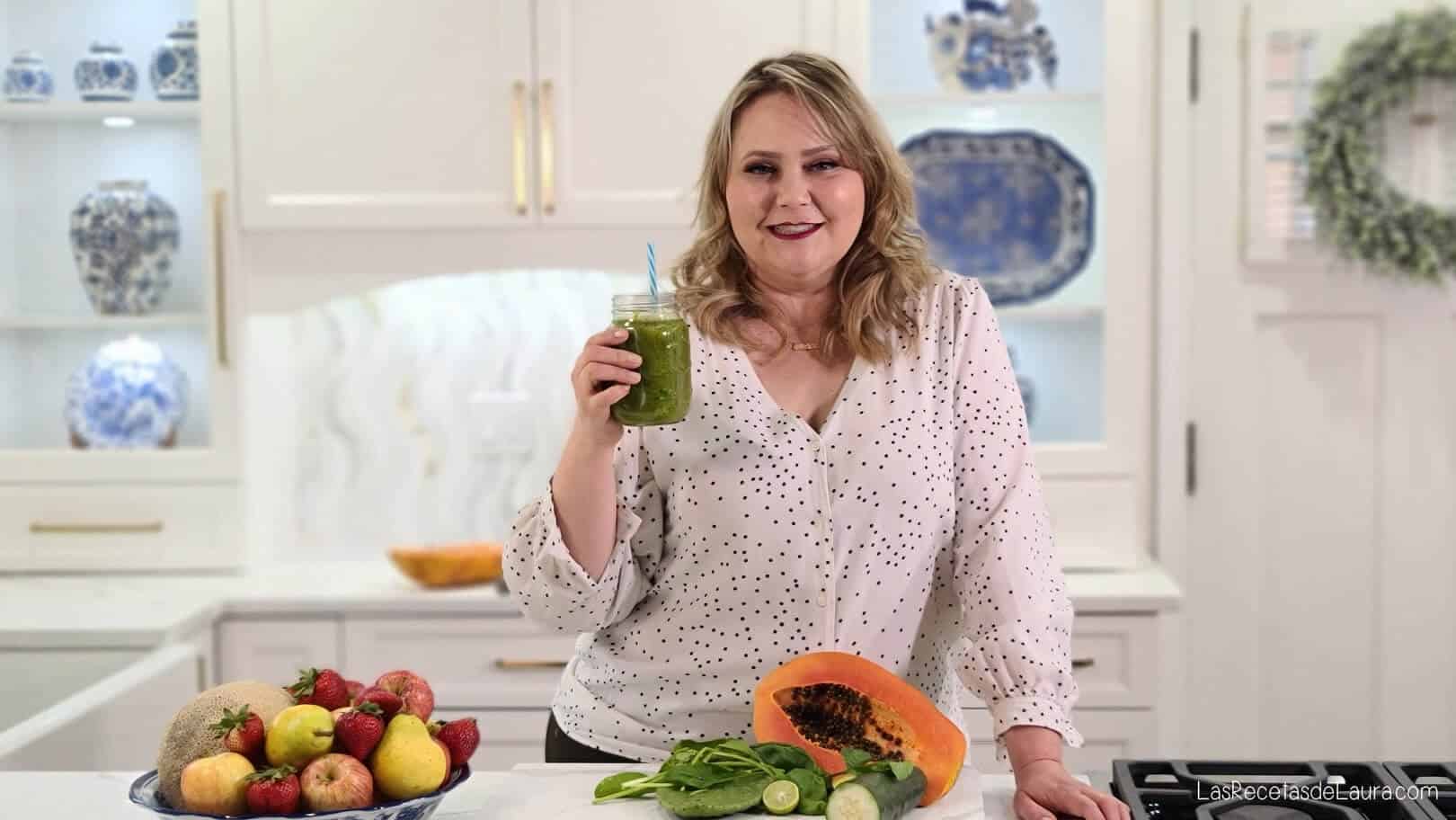 Other option for colon cleanse!
A different juice with which you can vary every day is this green pineapple juice! See Recipe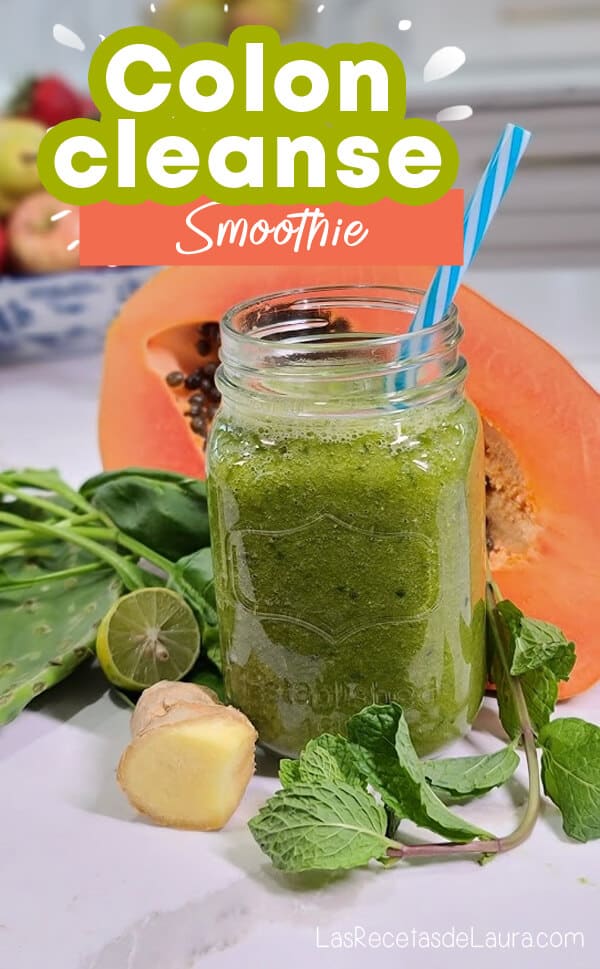 Latest posts by Laura Muller
(see all)