This post is also available in: Español
Jump to Recipe
I love potatoes, especially this recipe for Mexican potatoes butter lemon-serrano flavor. Whether potatoes are baked, fried, boiled, mashed, or in caldo de pollo I just love them. In all its forms, potatoes are one of my favorite foods. I love this recipe for Mexican potatoes baked in the oven and pre-cooked in a delicious marinade because we are going to add a lot of flavor in a very simple and Mexican way. Have you ever tried the serrano-flavored chips? well, we will do something similar but with baked potatoes. This recipe for Mexican potatoes is perfect as a side dish for turkey at Christmas or Thanksgiving or for a rich marinated chicken or accompanying a fish fillet.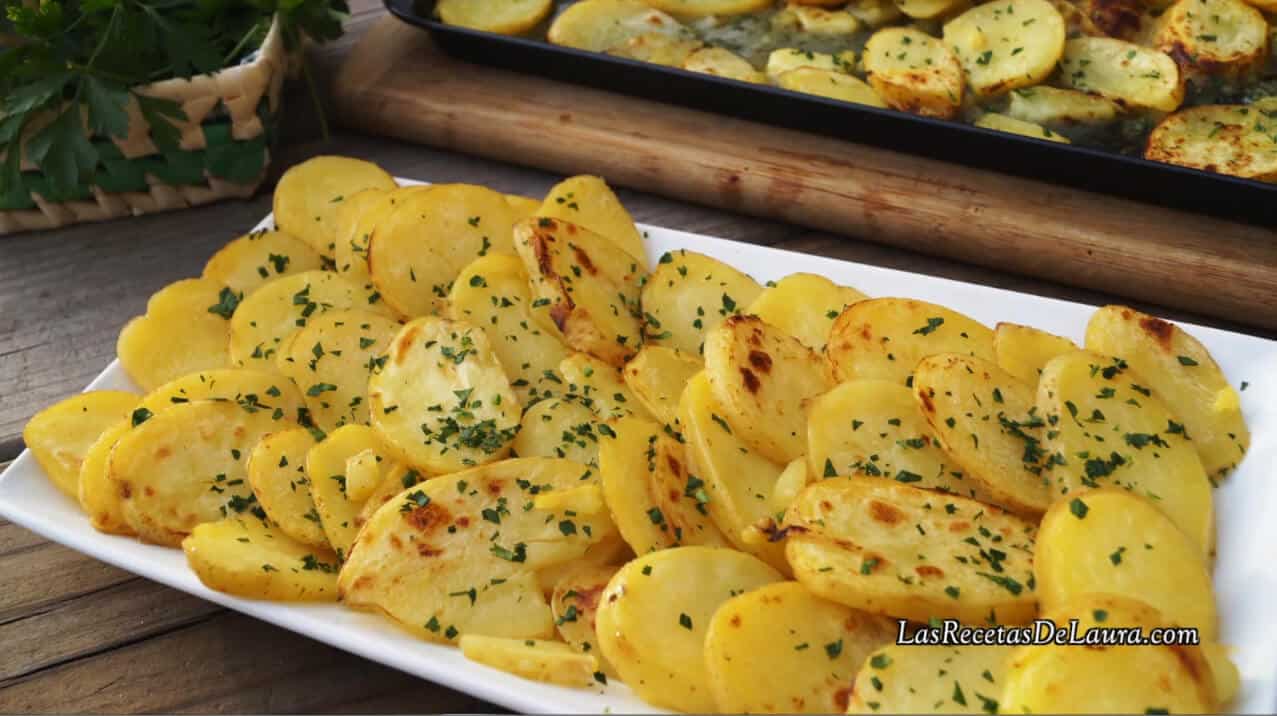 HOW TO MAKE MEXICAN POTATOES RECIPE
There are different techniques to prepare baked potatoes, I like to pre-cooke them in a pot before putting them in the oven, this greatly advances the cooking time of the potatoes. We are going to prepare this recipe by marinating and cooking the potatoes before putting them in the oven. Basically,
we will just put them in the oven to give them this touch of golden-crispy potatoes on the outside and keep them soft on the inside. Another way to make them is by marinating them and placing them in the oven covered in aluminum foil. Only that, that way it takes much longer to cook.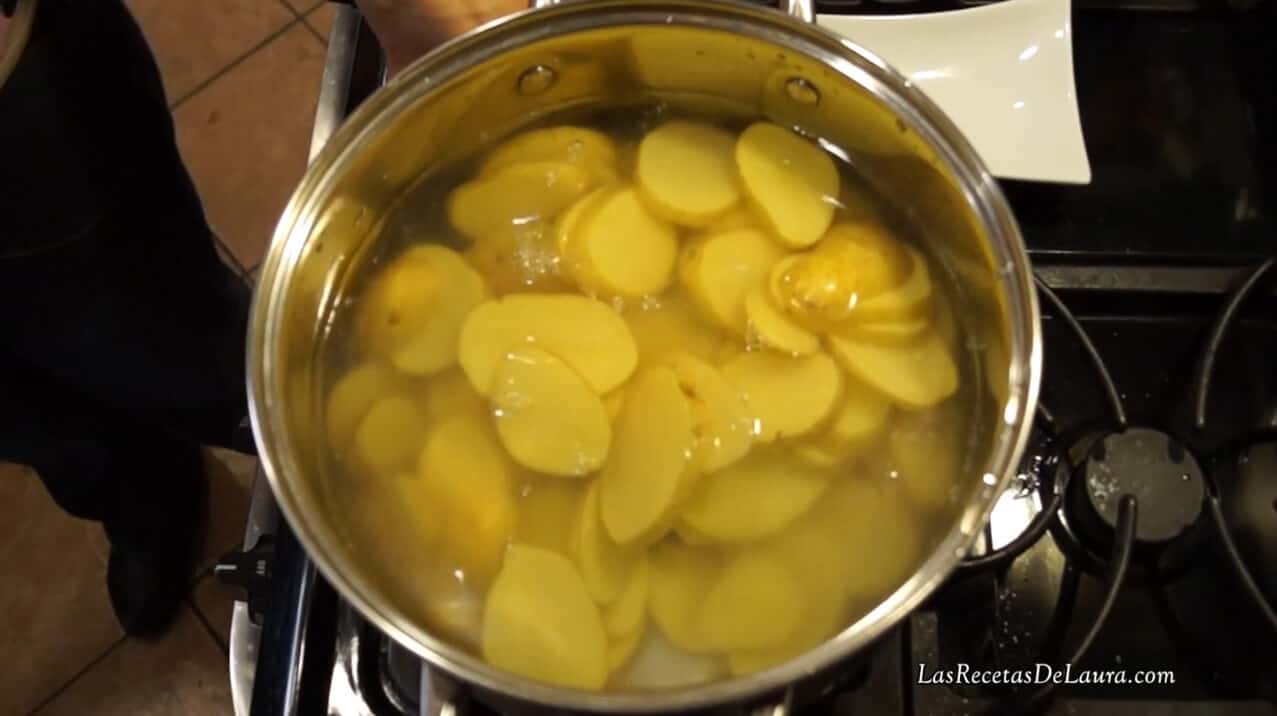 INGREDIENTS TO PREPARE MEXICAN POTATOES
5 pieces of peeled potatoes or 1 kilogram (1.2 pounds) of potatoes
1 teaspoon of salt
5 parsley sprigs
3 pieces serrano chili pepper
½ cup of lemon juice
1 bar of butter
BAKED POTATOES RECIPE STEP BY STEP
Cut the potatoes into slices a little less than the wide of for finger
Boil the cut potatoes for 7 minutes.
Remove the water
Place back in the pot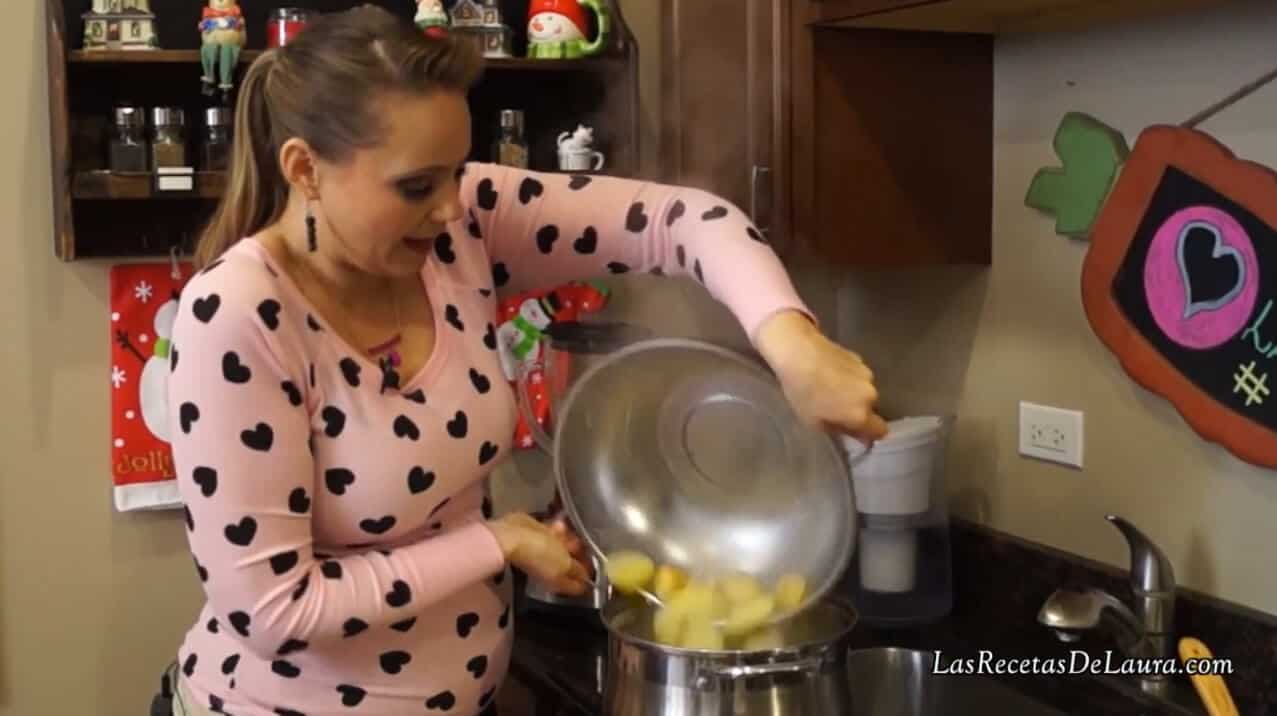 Melt a stick of butter. Do it in a separate pot and added it to the lemon juice. First time I made it I put them on top of the potatoes, but now I prefer to mel them and added to the lemon mix.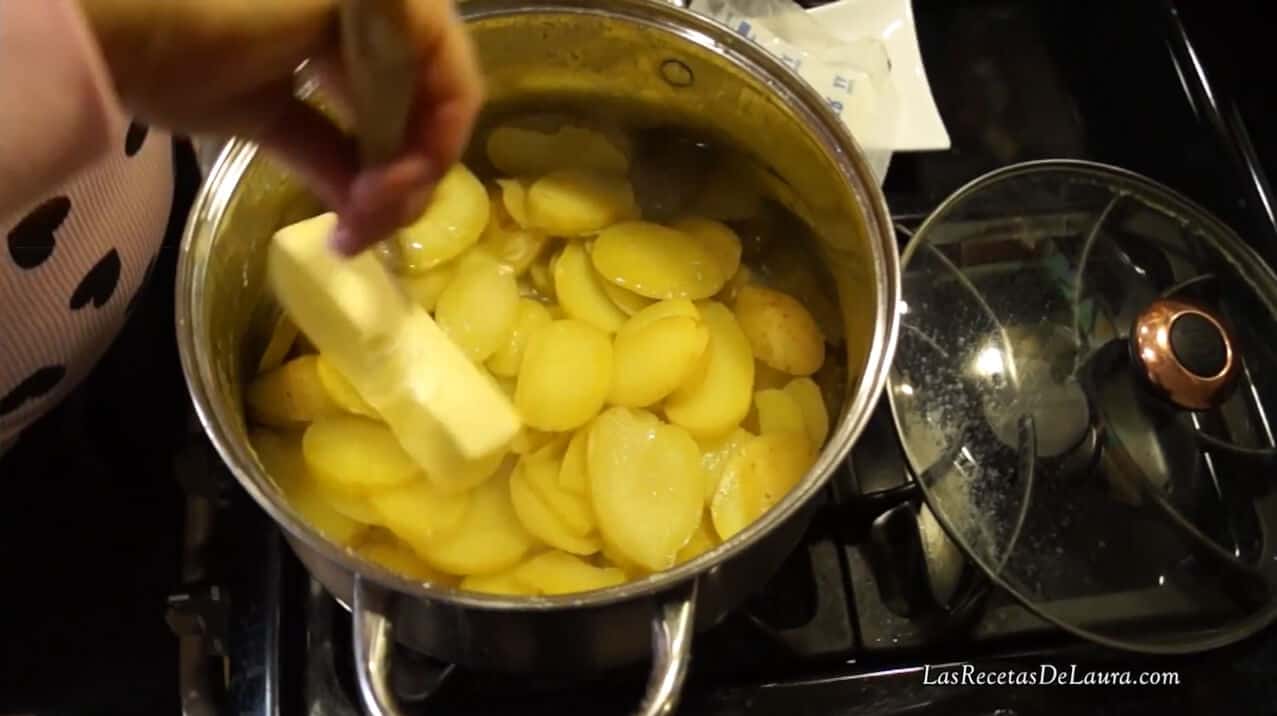 Blend the lemon juice with the serrano peppers, butter and 1 teaspoon of salt.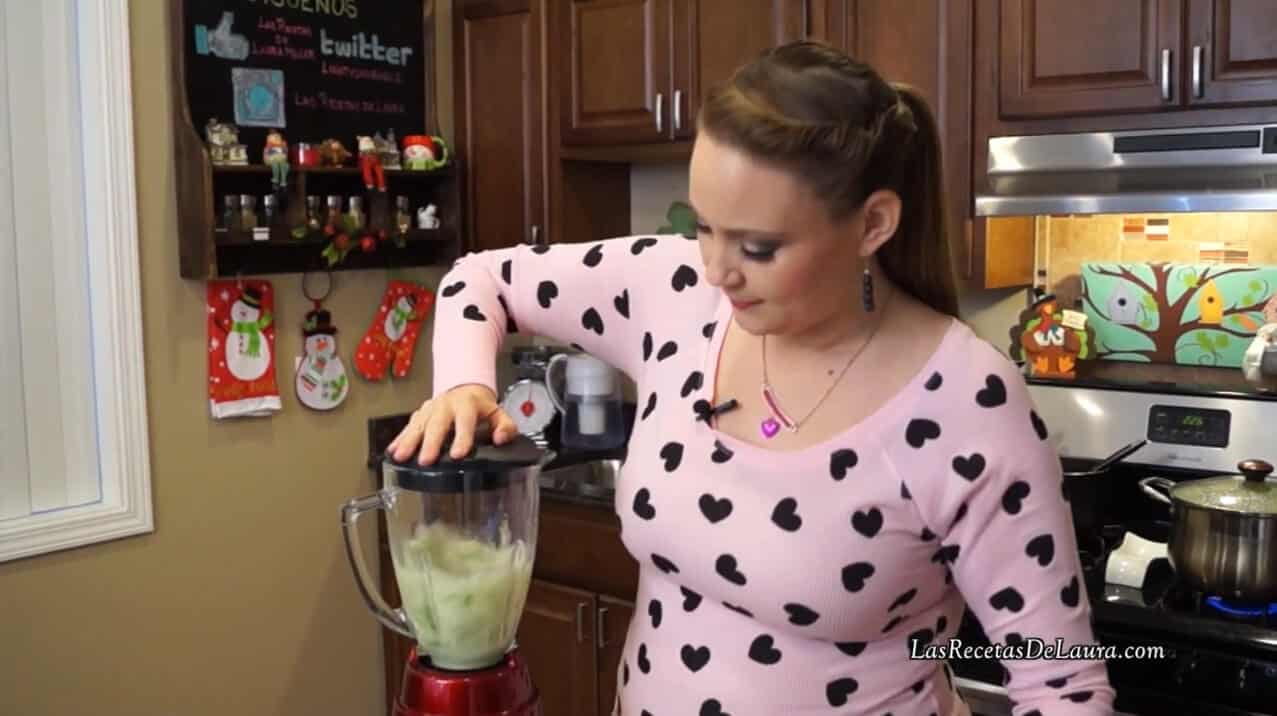 Pass the mixture of serrano with lemon through a sieve.
Place the serrano, butter and lemon mixture with the potatoes, mix and let the potatoes cook in the juice for about 5 minutes.
Separate the potatoes on a tray.
Place the oven tray in the grill for about 3 minutes.
Watch so that they are not going to burn.
Sprinkle finely chopped parsley for garnish and flavor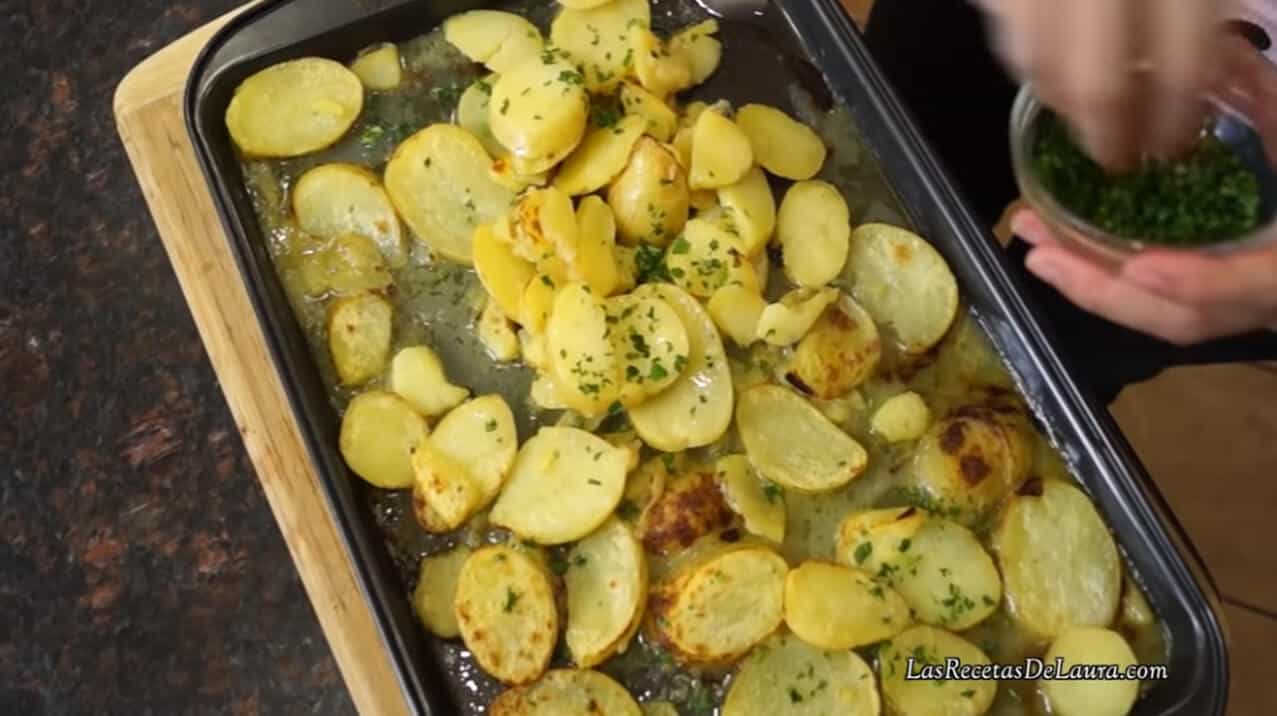 TIPS FOR THE BEST BAKED POTATOES WITH BUTTER
Over the years I have been perfecting the recipe as it appears in the video. I recommend you prepare the serrano mixture with a half cup of lemon instead of the cup and a quarter mentioned in the video. For my taste they are better less bitter, the amount of half a cup of lemon juice will do the perfect job for a great flavor.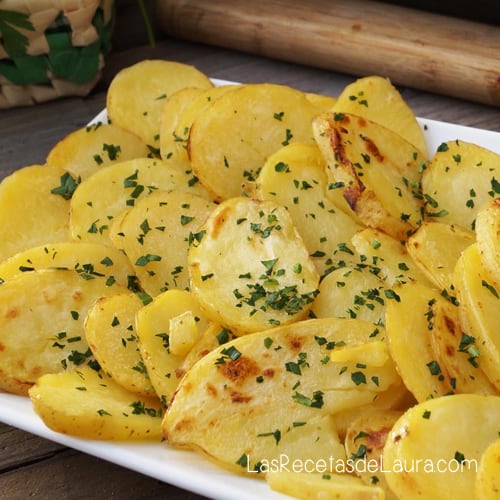 ARE BAKED POTATOES A HEALTHY FOOD?
Potatoes have been tremendously demonized for their high carbohydrate content. When you start a diet the first thing they take away from you is the potatoes. We must remember that thanks to the potato crops Europe survived several of the great famines, in addition to being a daily food in the diet in several countries such as Germany, Poland and in Latin America, Brazil, Cuba and in most Caribbean countries They make great use of both potatoes and tapioca.
Potatoes should be consumed in moderation especially by people with diabetes or overweight, however they provide a good amount of protein, magnesium, iron, vitamin C, potassium, phosphorus among other minerals.
Potatoes are a healthy food eaten in moderation and as a garnish to accompany your meals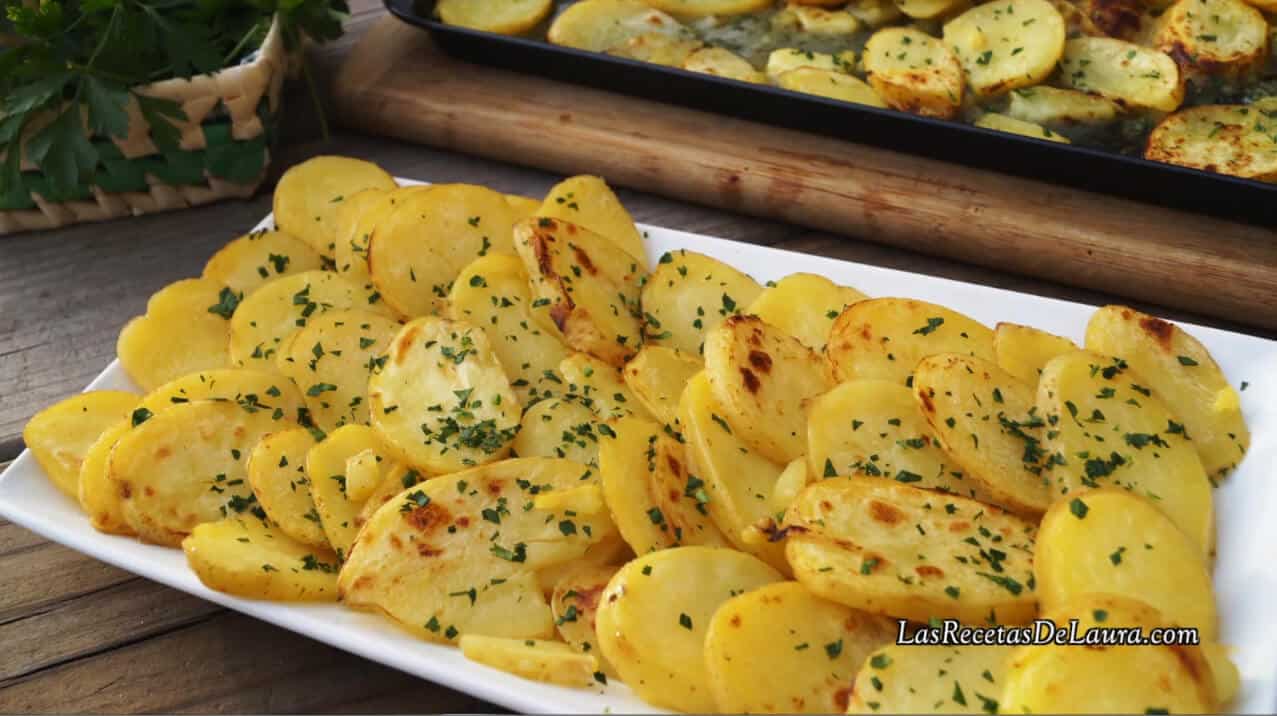 Leave me your comments and tell me how these delicious and easy baked potatoes came out.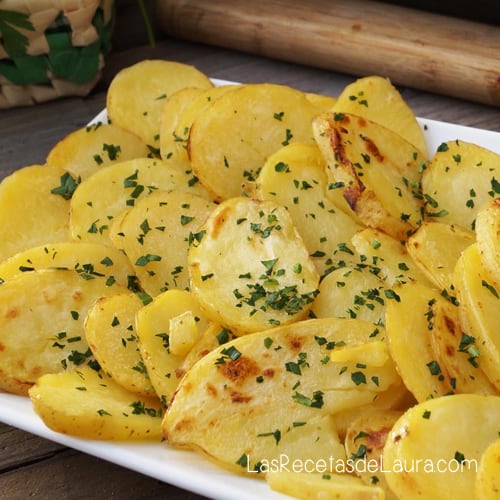 Ingredients
5

pieces of

potato

peeled

1

tsp of

salt

5

springs of

parsley

3

pieces of

serrano pepper

½

cup of

lemon juice

1

bar of

butter
Instructions
Cut the potatoes into slices a little less than the wide of for finger

Boil the cut potatoes for 7 minutes.

Melt a stick of butter. Do it in a separate pot and added it to the lemon juice. First time I made it I put them on top of the potatoes, but now I prefer to mel them and added to the lemon mix.

Blend the lemon juice with the serrano peppers, butter and 1 teaspoon of salt.

Pass the mixture of serrano with lemon through a sieve.

Place the mixture of serrano, butter and lemon with the potatoes, mix and let the potatoes cook in the juice for about 5 minutes.

Separate the potatoes on a tray.

Place the oven tray in the grill for about 3 minutes.

Watch so that they are not going to burn.

Sprinkle finely chopped parsley for garnish and flavor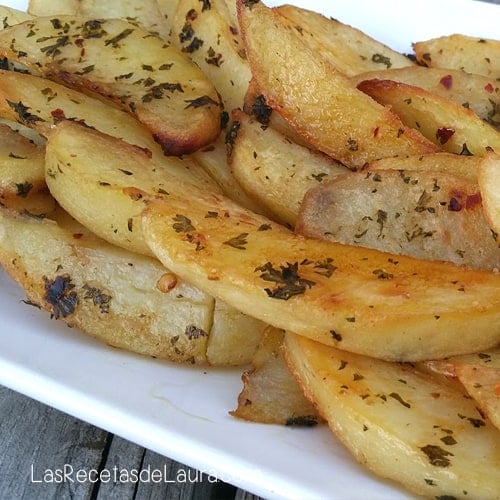 GOLDEN BAKED POTATOES
Try this simple recipe for baked potato wedges, golden on the outside and tender on the inside, salty, delicious. Ver receta aquí
GRATIN POTATOES WITH POBLANO CHILE
This in addition to being a delight is a beauty. Try these Souffle-style Poblano Cream Cheese Potatoes. Perfect to surprise the family with baked potatoes in a different way. Ver receta aquí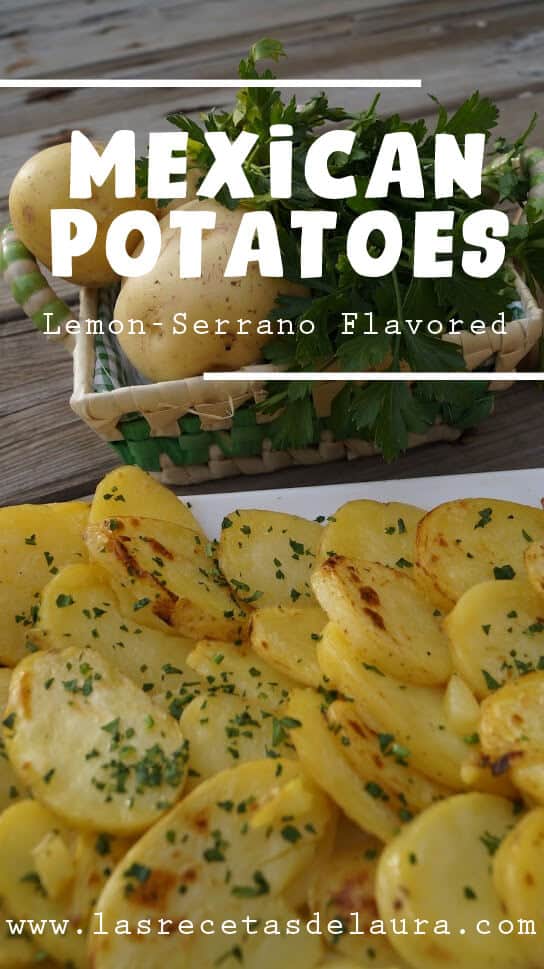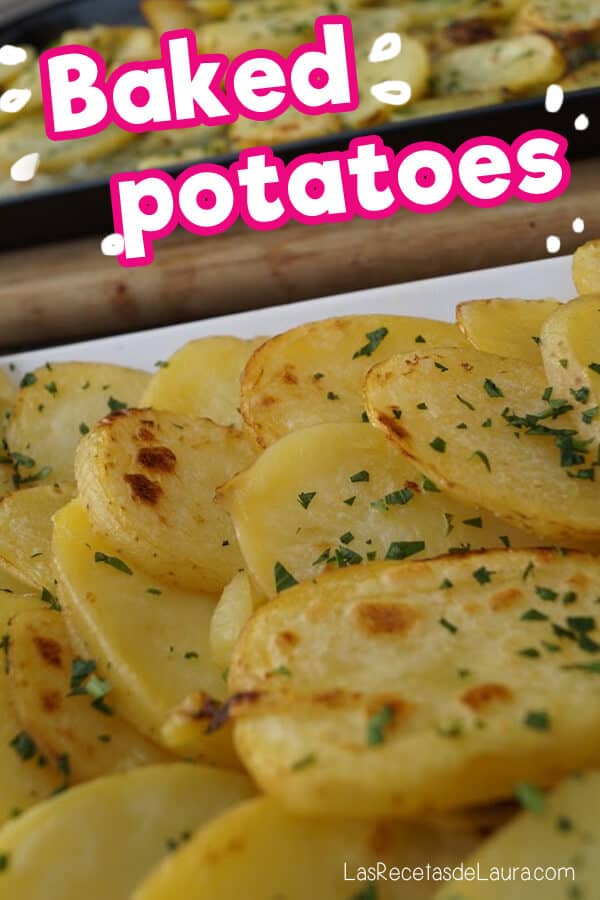 Latest posts by Laura Muller
(see all)