This post is also available in: Español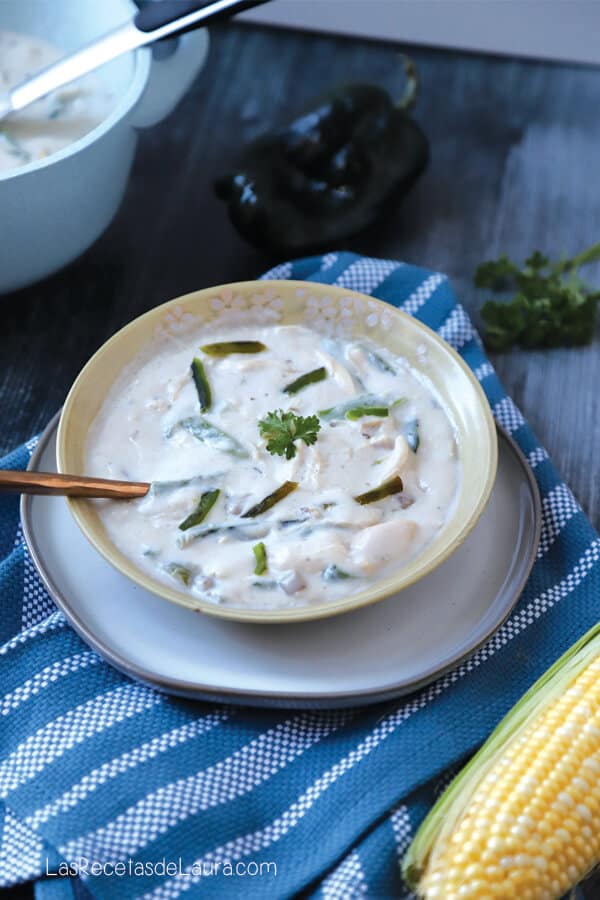 Today I bring you a perfect dinner, a cream of mushroom soup that you can make in 15 minutes, delicious and simple for all the moms and dads who need a healthy and balanced dinner but don't have much time to cook.
We will use the cream of mushroom soup as a base but we will add shredded chicken and poblano pepper to add flavor and make it a complete dinner.
Mexican cream of mushroom soup with Campbell's
I love adding the Mexican touch with the poblano pepper, it makes all the difference in such a simple recipe, the poblano pepper is very nutritious and cheap, you only have to toast it and clean it, if you don't know how I'll teach you how to do it here.
Ingredients:
½ rotisserie chicken
1 can Campbell's Cream of Mushroom Cream
3 poblano pepper (toasted and clean)
2 cups milk (I use almond milk)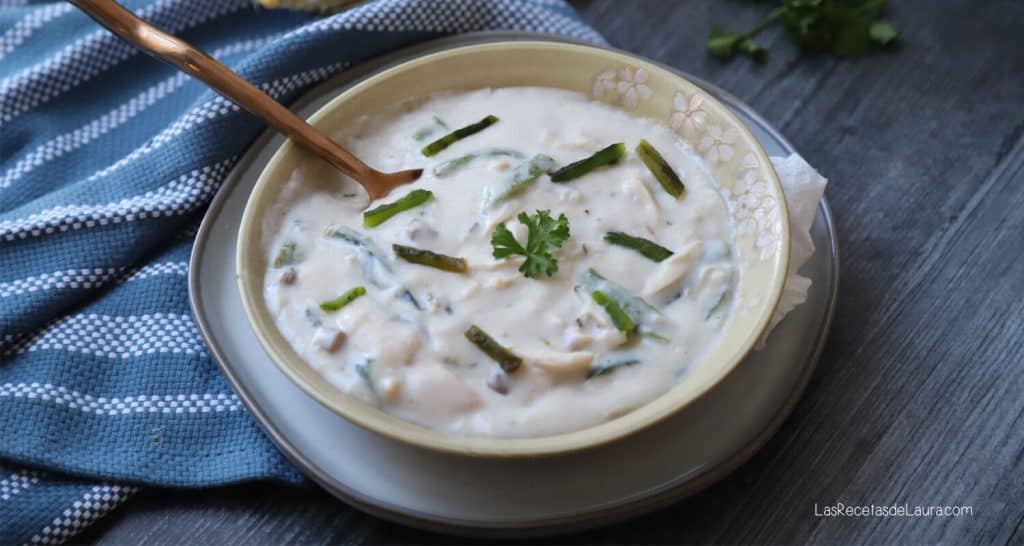 How to make easy cream of mushroom soup
We start by shredding our roast chicken, if you have time you can cook some chicken breasts in water and shred them, but if you are a busy mom like me, roast or roast chicken from the supermarket will be your salvation.
Place the can of cream in a pot and add the milk.
Bring to a boil for 4 minutes and then lower to medium heat.
Add the shredded chicken and diced poblano pepper
Mix and boil for another 3 minutes mixing from time to time
If you do not have diabetes or overweight problems, you can add corn kernels
Serve and enjoy!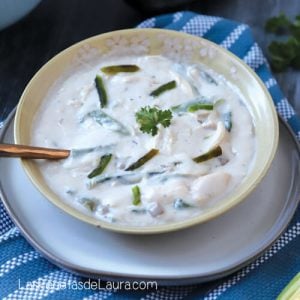 Instructions
Place the can of cream in a pot and add the milk

Bring to a boil for 4 minutes and then lower to medium heat.

Add the shredded chicken and diced poblano pepper

Mix and boil for another 3 minutes mixing from time to time

If you do not have diabetes or overweight problems, you can add corn kernels
Latest posts by Laura Muller
(see all)