This post is also available in: Español
Surprisingly many people are struggling with constipation during current times. No wonder why… Stress, fear, homeschooling, and home office! we all have had our doses of extra stress the last year and some. This Natural colon cleanse smoothie is specially made so you can have a lot of fiber in one shot along with a natural diuretic. This will help you to improve bowel movement along with getting some extra energy. This is for sure the best colon cleanse.
Change this Subheading
Image Box Title
Many of my green smoothies bases are celery and many others have nopal cactus as primary ingredients. It is pretty much easy to find nopal cactus in the United States. There are Mexican supermarkets and most of them will have nopal cactus. They even sale them already clean. Nopal cactus is well known as one of Mexicans primary foods along with corn, tortillas, chiles, there come the nopales. Nopales are cactus plant, so do not require to much water to grow and people have even had them at their yards. They are cheap and really nutritious in addition to be high on fiber.
NOPALES CACTUS AS A FIBER SOURCE
It is scientifically proven that nopal cactus helps to improve sugar levels in people with diabetes kind 2, they only have 15 calories per cup, and are I told you are an amazing source of water and fiber. We do have nopales at home every week. I cook them in salads or with eggs or any kind of protein.
GREEN SMOOTHIE FOR CONSTIPATION RECIPE
This natural colon cleanse smoothie is best to have it with an empty stomach during the morning and wait from 20 to 30 minutes before having breakfast.
If you want to feel energized the whole day and evacuate right, and have a deep colon cleanse this green smoothie is fantastic. We're gonna use some nopal cactus, this kind of cactus from Mexico  
that is just marvelous full of fiber, and it's gonna help you also to deflate and just to get rid of all the gases and water that you don't need in your body.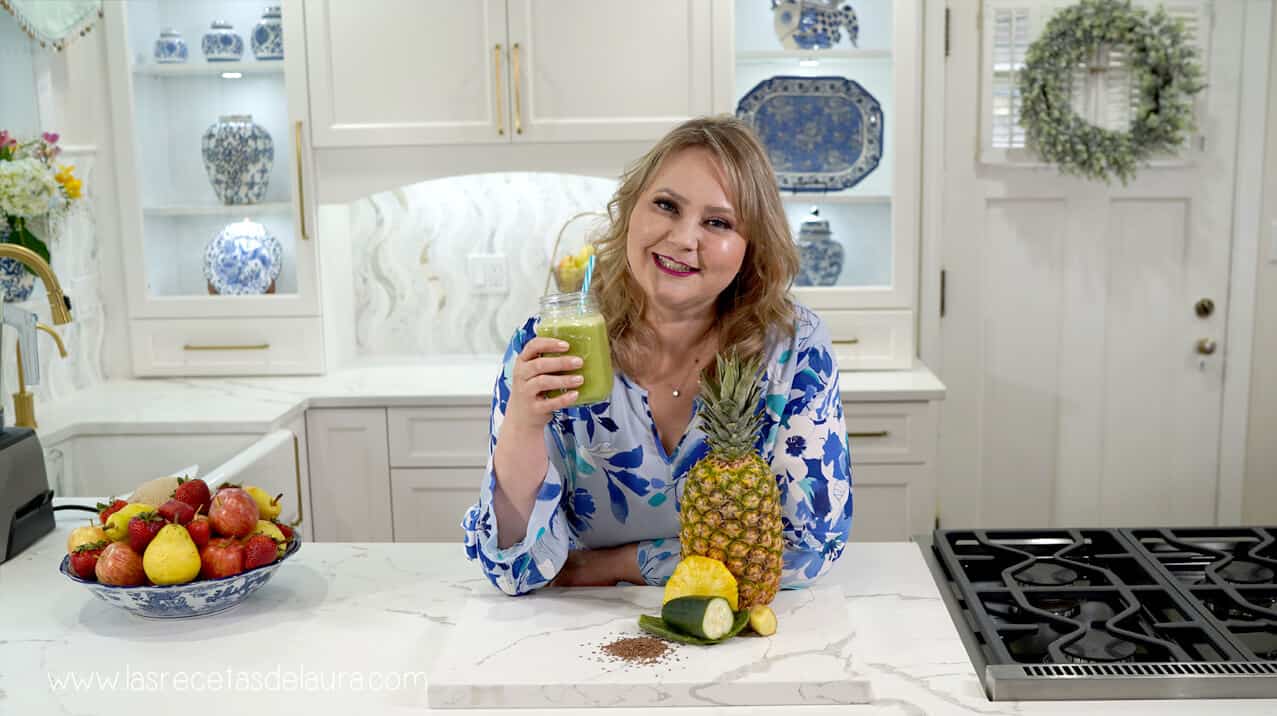 INGREDIENTS FOR COLON CLEANSE
 Okay for this green smoothie for natural colon cleanse recipe you will need: 
-One leave of nopal cactus that you can find at your Mexican supermarket here in the US.
one slice or cup of pineapple
one spoon of flaxseed
A small piece of ginger  
⅓ of a cucumber
1 .5 cups of water.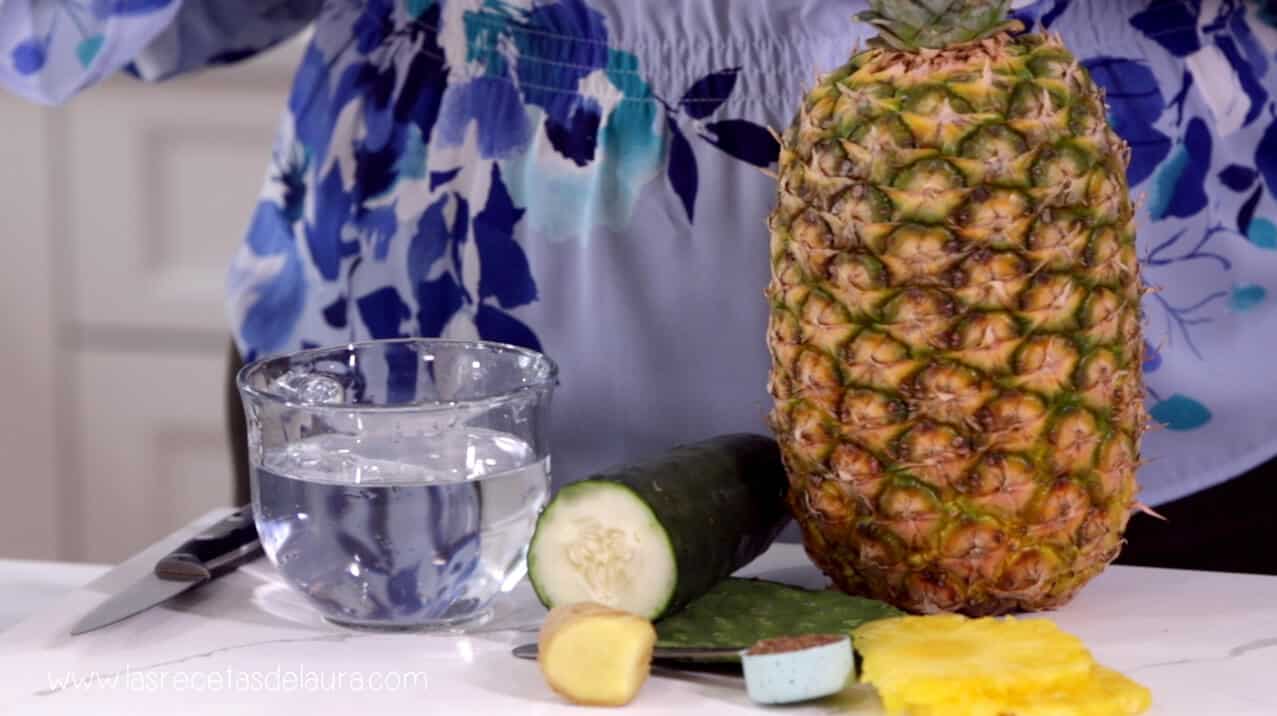 Put everything in the blender, and remember we have two elements over here, that are actually pretty good for people with diabetes. They can help to lower sugar levels. It should be noted that there  is no magic smoothie, but if you are eating right and you are complementing with these green smoothies this is what really helps. So nopal cactus is proven to improve sugar levels in people with diabetes kind two. And I have the cucumber, and pineapple, piña, is great to get rid of the water.
If you are feeling bloated, probably is a lot of water in your body so this is a natural diuretic.  
This is not a breakfast substitute but it's gonna help you to feel  satisfied during the whole day so… this is delicious, this is fresh, and I just enjoy so much to have energy.
Amigos remember that I have new recipes every week, here at Las Recetas de Laura,  look for me on Instagram for daily  inspiration and you can find other recipes in my youtube channel, tik tok or facebook.
Latest posts by Laura Muller
(see all)