This post is also available in: Español
Thousand Island dressing was my favorite growing up. To be truth I would eat the salad just because of the dressing so on my own experience this is the perfect dressing to make your kids eat their portion of veggies.
Thousand Island Dressing is a creamy sweet salad dressing that has become the secret sauce of some of your favorite places. Famous In-N-Out Burger's spread it on bread as a secret sauce and the McDonald's Big Mac is just another variation of this amazing salad dressing.
THOUSAND ISLANDS DRESSING RECIPE
This is probably one of the easiest dressings to prepare. The best part of this recipe is that you will have all the ingredients at home. I mean which home can survive without mayo, ketchup, and pickles? All you have to do is to blend all together and enjoy it!
THOUSAND ISLANDS DRESSING INGREDIENTS
1 Spoon of vinegar
¼ cup ketchup
¼ mayonnaise
3 spoons of finely chopped pickles (optional)
HOW TO MAKE IT
A blender can make the process easier but is not necessary. You can stir all together with a fork.
Put the mayonnaise, vinegar, and ketchup in the blender or in a mixing bowl.
Mix until ingredients are integrated
Add the pickles and mix by hand if you have done it in the blender since we want the gherkins to be in very small pieces.
Not all people like the taste of sour pickled cucumber, so this ingredient is optional to prepare a thousand island dressing.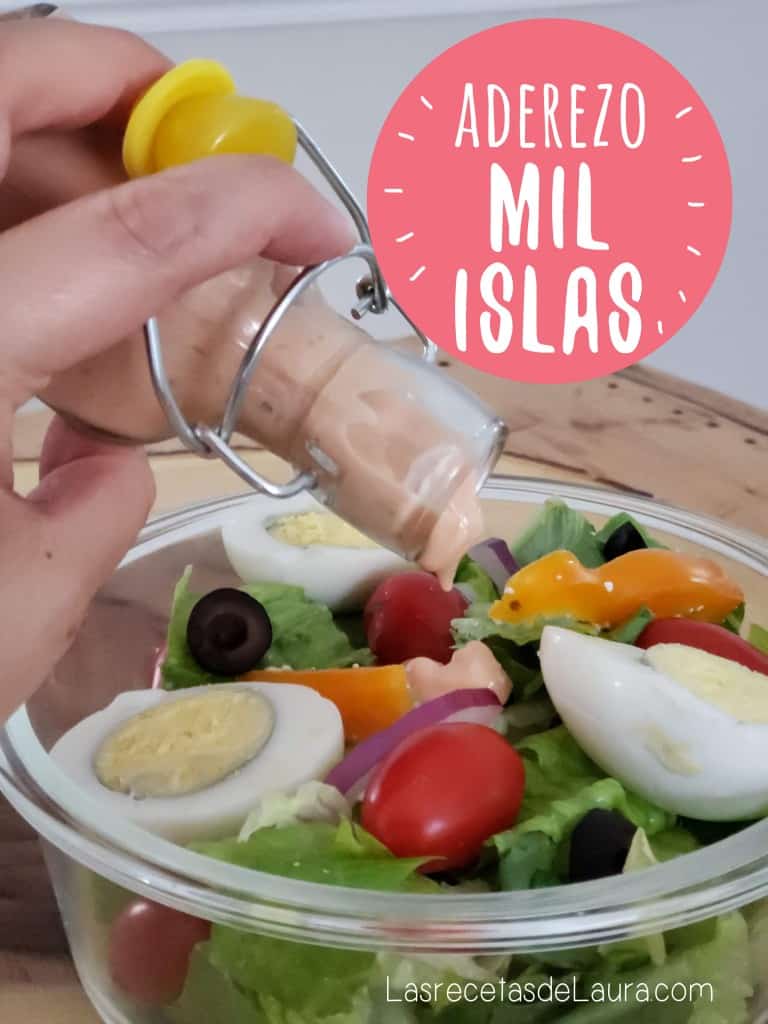 Only 44 kcal per tablespoon! Remember that you can make it healthier by adding water or vinegar to dilute it a little.
THE PERFECT SALAD FOR THE THOUSAND ISLANDS DRESSING
I love a thousand Islands on a garden salad. The Garden Salad carries the vegetables that we commonly have at home:
Lettuce cut into squares
Sliced tomato
Red Onion in thin julienne
Bell pepper in small pieces
Sliced cucumber
Have you ever made Barbacoa? This is the perfect Sunday recipe
Prepare this delicious salad to accompany your Mil Islas, Thousand Islands dressing, and tell me how you like it! Show me your creations on Instagram!

Aderezo Mil Islas