Leer en Español
Today I bring you a special recipe for Mexican salsa made with avocado, super creamy, I use it for everything, for tacos, flautas, even in my salads I use it as a dressing and they are delicious, a sauce that combines with everything.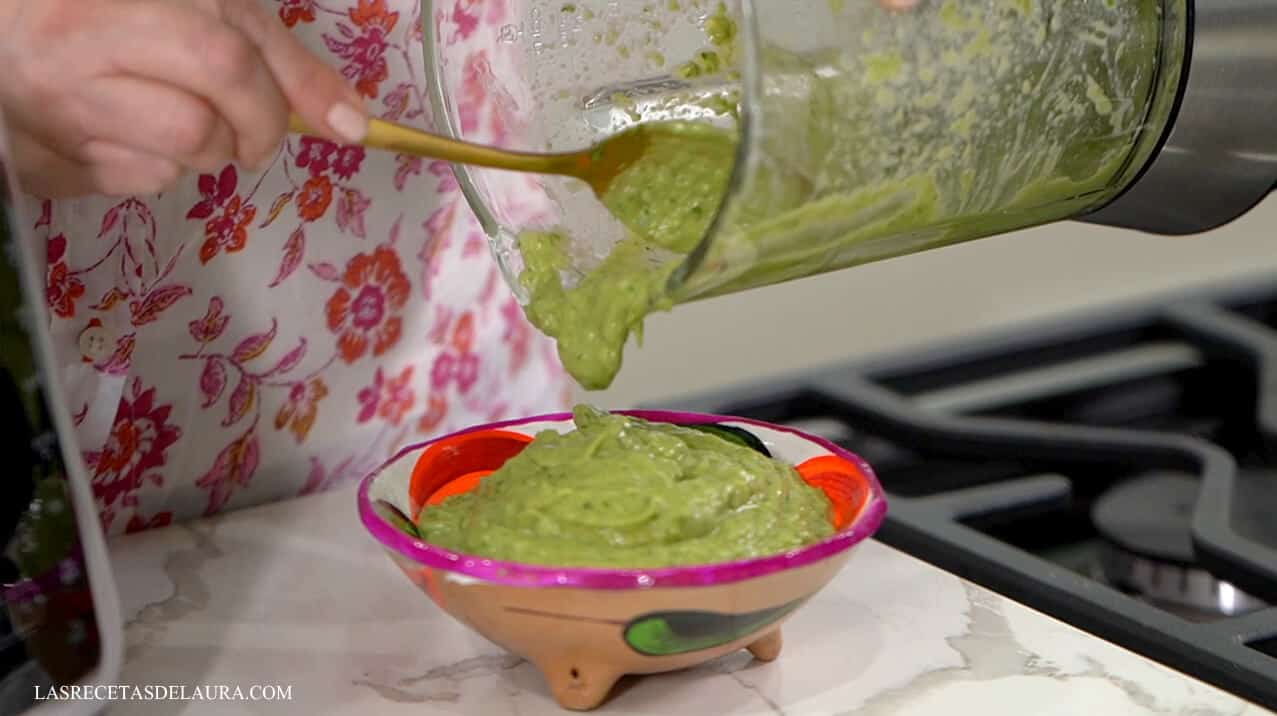 And best of all: it's real avocado! In many places in Mexico they make a sauce that they claim to be avocado but in reality it is made with zucchini (zuccini) which is what gives it the green color but it is much cheaper, (they use it in food stalls or taquerias) but Today I teach you how to prepare the sauce with avocado, much more nutritious and that you can also prepare as spicy as you like.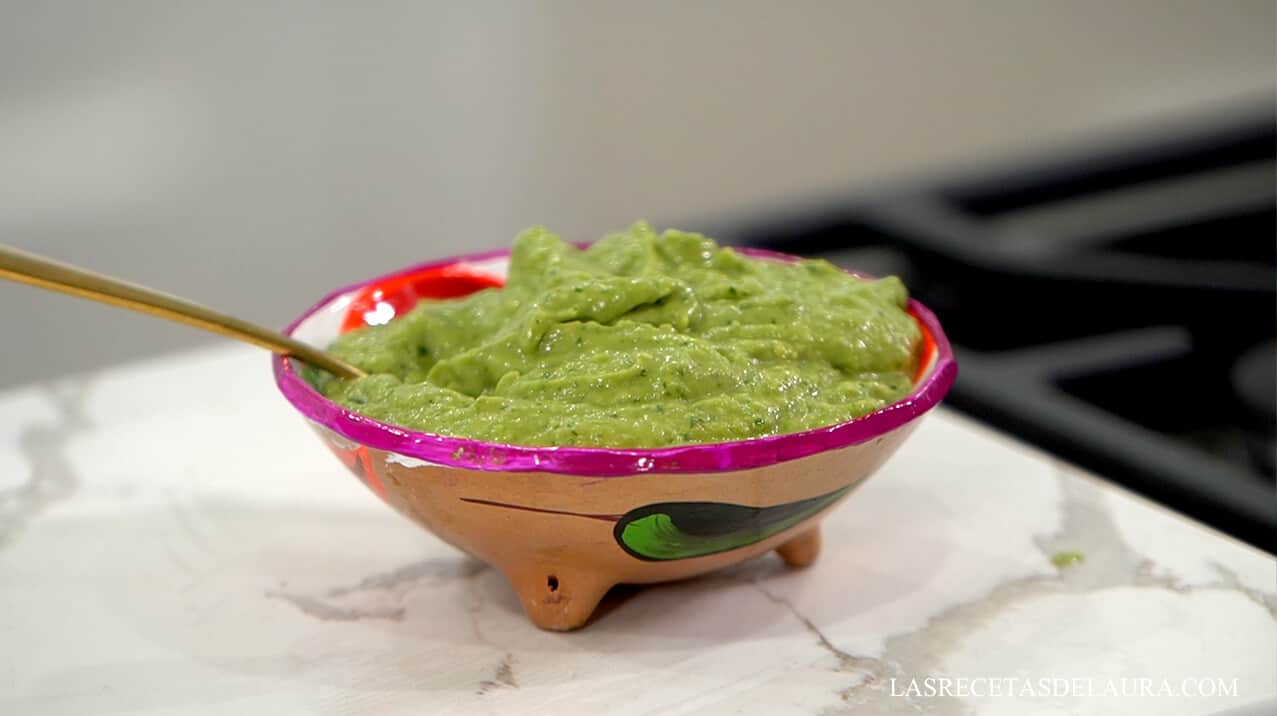 INGREDIENTS FOR THE AVOCADO GREEN SAUCE::
1 clove garlic
1 serrano pepper
1 bunch of coriander
1 jalapeno pepper
1 avocado
1 cup of milk (can be almond or coconut)
salt to taste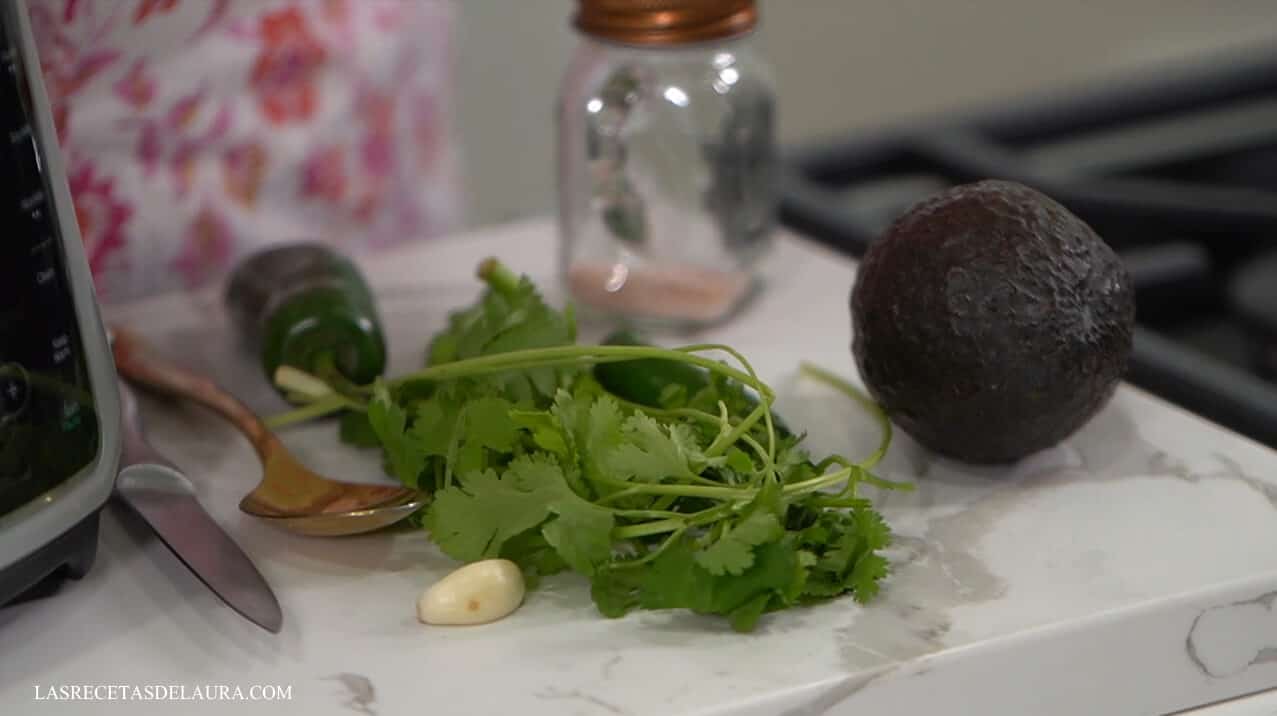 How to Make Creamy Avocado Sauce?
Simply put all the ingredients in the blender starting with the milk.
Blend until pulverized and serve! One trick here so that the avocado sauce doesn't turn black is the milk. Cow's milk has an enzyme that prevents avocado from turning black.
I have seen many recipes that add lemon to avocado … which I am not a fan of. I just feel like the avocado tastes so smooth and delicious that it is ruined by the lemon.
I love this sauce to accompany the flautas, here is my recipe for flautas made in an air fryer where I also use this same sauce, they were spectacular!