Jump to Recipe
Summer is here and if you need something refreshing there is nothing like a fresh Watermelon Agua Fresca. Today I teach you step by step how to make Agua de Sandia. Aguas Frescas are very popular in Mexico. Agua de Sandia recipe is a super refreshing beverage. This Mexican Watermelon water or juice is really easy to make and is definitely one of my family's favorite Mexican Aguas Frescas.
Aguas Frescas are primarily made from natural fruit such as melon, lime, orange, also known as naranjada, or sometimes made of rice and cinnamon better known as horchata, we also have agua de tamarindo or jamaica.
INGREDIENTS TO MAKE AGUA DE SANDIA
1 Cup of sugar
8 cups of water
1/2 medium watermelon or 8 to 10 cups of watermelon
2 cups of ice
HOW DO I MAKE AGUA FRESCA DE SANDIA
Add 4 cups of water and 1 cup sugar to the blender and liquefy until the sugar dilutes.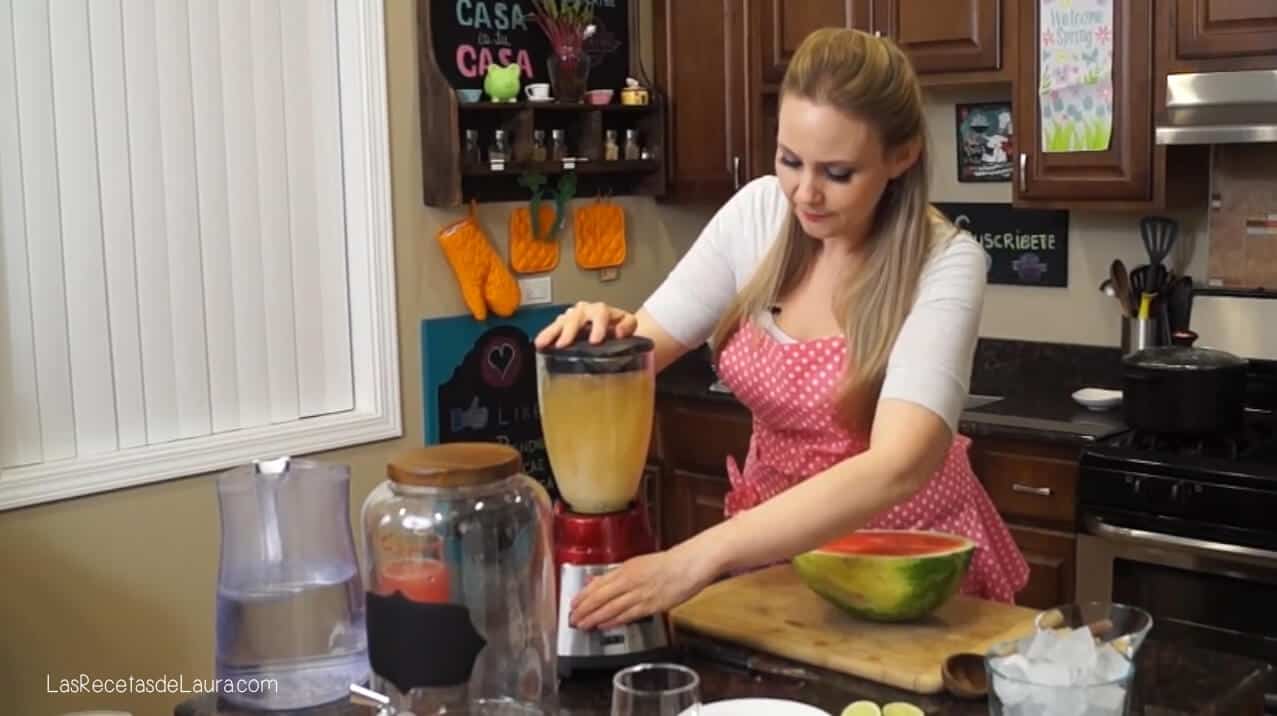 Place the sweetened water in a jar
Place the chunks of watermelon without skin in the blender. 4 cups at a time. If your watermelon has seeds get rid of them before blending.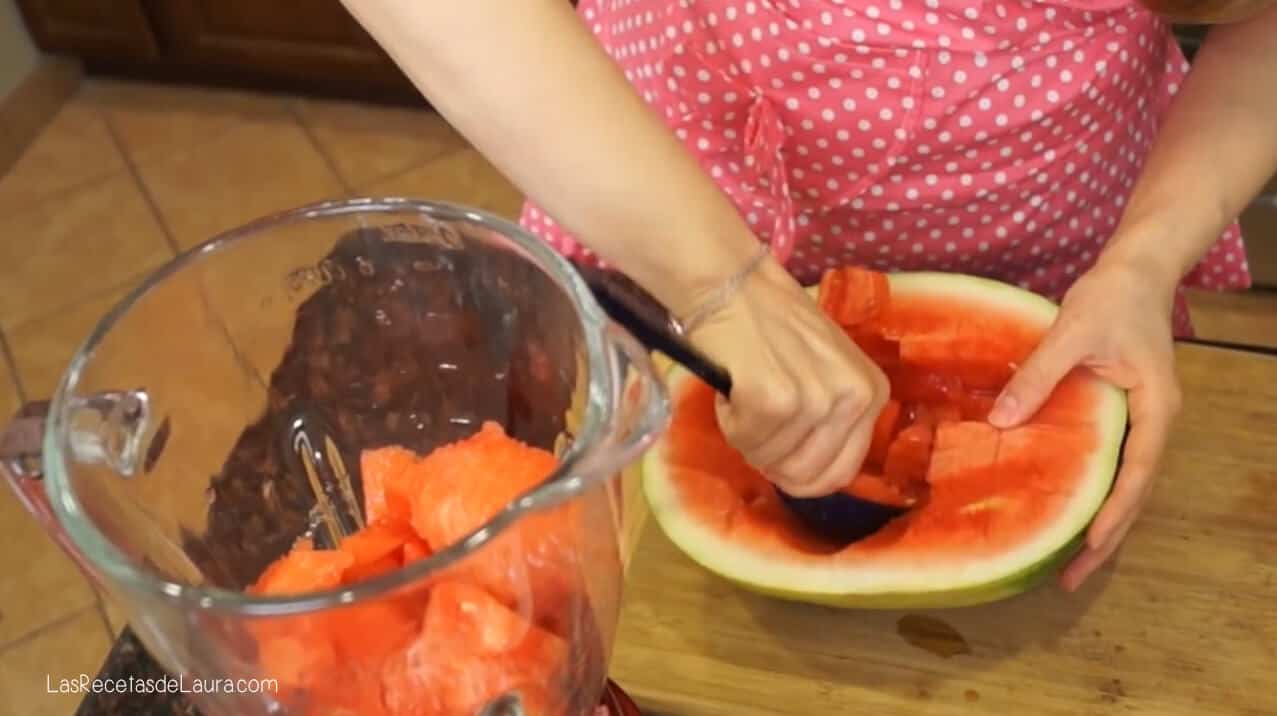 Pulverize de the watermelon and add it to the jar. Repeat until you have blend half of the Sandia.
Mix all the ingredients together in the jar and taste.
Add more water according to the taste you want to achieve. I usually use another 4 to 6 cups of water
Add 2 cups of ice
Serve cold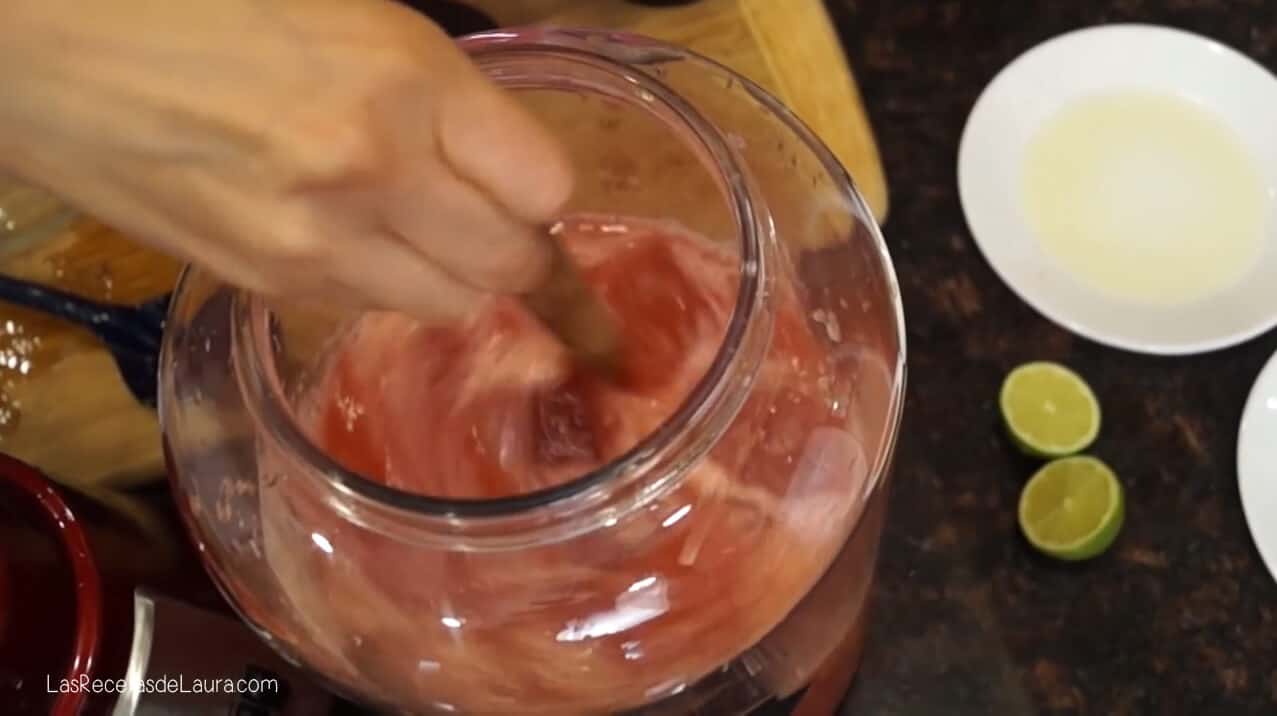 HOW DO YOU SWEETEN AGUAS FRESCAS dE SANDIA
Aguas Frescas or this particular agua de Sandia is traditionally sweetened with refined cane sugar. Horchata sometimes is sweetened with condensed milk but mostly all Aguas Frescas are sweetened with sugar. Fruit already is sweet by itself. Aguas Frescas are the fruit pulverized pulp diluted in water, so most times you need some extra sweet taste to compensate for the water. The secret is to pulverize the fruit and mix it with the water. Try to find out how much sugar you want to add. I am giving you the exact measurements, but as I told you it can change according to how sweet is your Sandia.
You can also sweet your agua de Sandia with stevia or Splenda. Brown sugar, honey, and agave are hard to dissolve because Aguas Frescas are t usually served cold and honey is hard to dissolve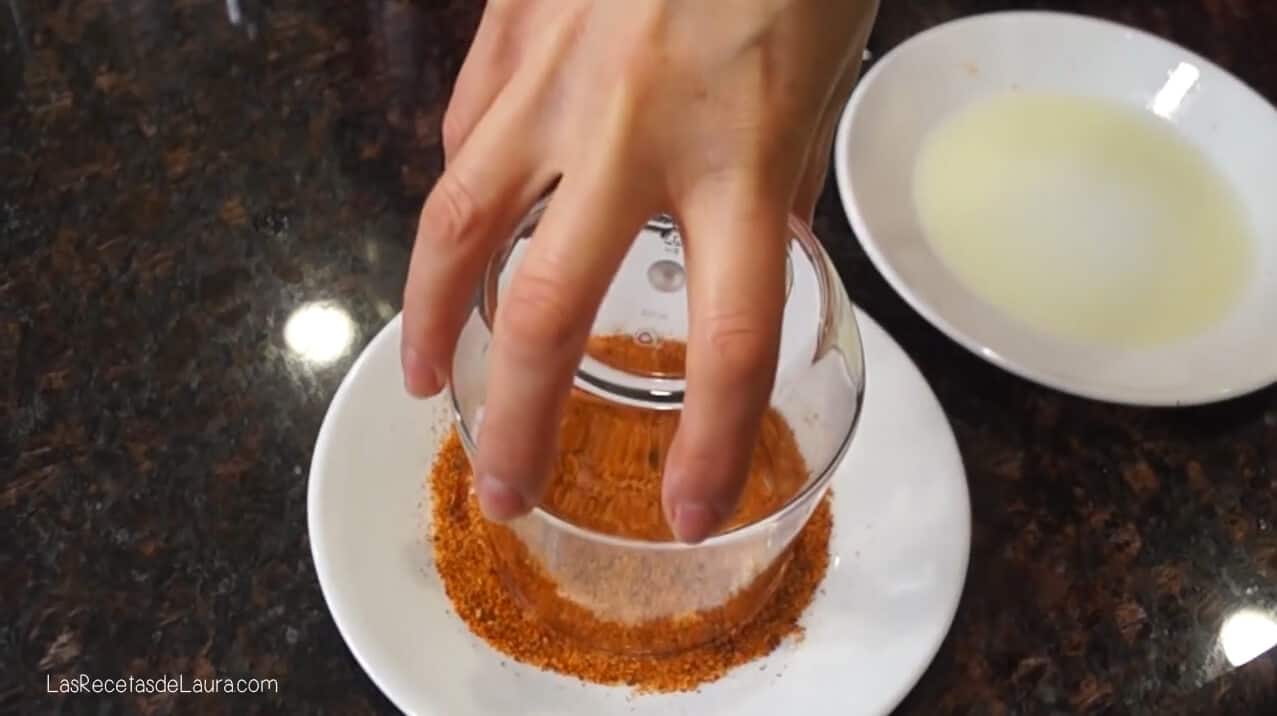 IS AGUA DE SANDIA GOOD FOR YOU
Agua de Sandia is not too drink because of its nutrition content. Of course, it is a much better option than a soda but still, it has sugar on it and not really many vitamins and minerals. Watermelon is mostly water, its levels of vitamins and minerals are very low. Sandia is great to keep you hydrated but not really to give you much nutritious content. I will say that Agua de Sandia is a really good option as a natural refreshment beverage for the summer. Watermelon water is very popular with kids and is a great option if you have trouble getting your kids drinking water during the summer.
I rather give my kids agua de Sandia or any other agua fresca instead of a soda.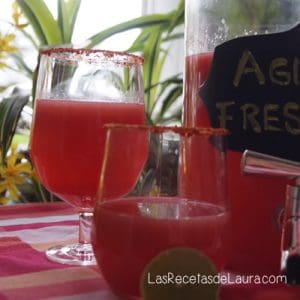 Ingredients
1

cup of

sugar

8

cups of

water

1/2

watermelon

2

cups of

ice
Instructions
Add 4 cups of water and 1 cup sugar to the blender and liquefy until the sugar dilutes.

Place the sweetened water in a jar

Place the chunks of watermelon without skin in the blender. 4 cups at a time. If your watermelon has seeds get rid of them before blending

Pulverize de the watermelon and add it to the jar. Repeat until you have blend half of the Sandia.

Mix all the ingredients together in the jar and taste.

Add more water according to the taste you want to achieve. I usually use another 4 to 6 cups of water