A Mexican sauce, a spicy red sauce only for the brave! But do not worry because you can prepare it less spicy if you are not used to it or if you have children at home, it is very simple to prepare and with few ingredients, perfect for your tacos, flutes, toasts or even with a starry egg, which is what I do. I prepared this one.
Spicy sauces not only help give your dishes much more flavor, but they also provide many vitamins. Did you know that chili peppers have more vitamin C than oranges? Besides that we are adding tomatoes and tomatillos (that's what we call them in Chihuahua, but maybe you know them as tomato and tomato) which add potassium and other nutrients, so adding this sauce to your dishes is like adding a teaspoon of nutrients.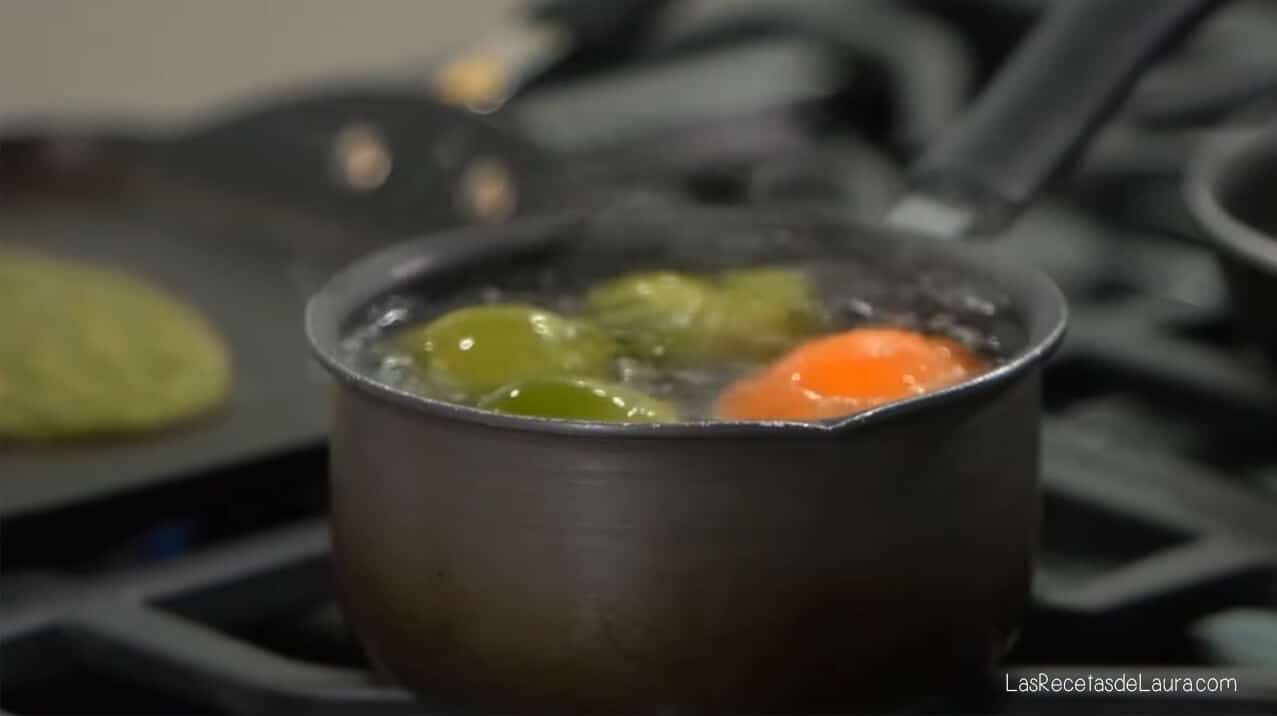 INGREDIENTS OF THE MEXICAN RED SAUCE
For the chile arbol sauce you need:
3 tomatillos
1 tomato
5 arbol chiles (you can add more or less depending on how spicy you want the sauce)
1 clove garlic
Salt to taste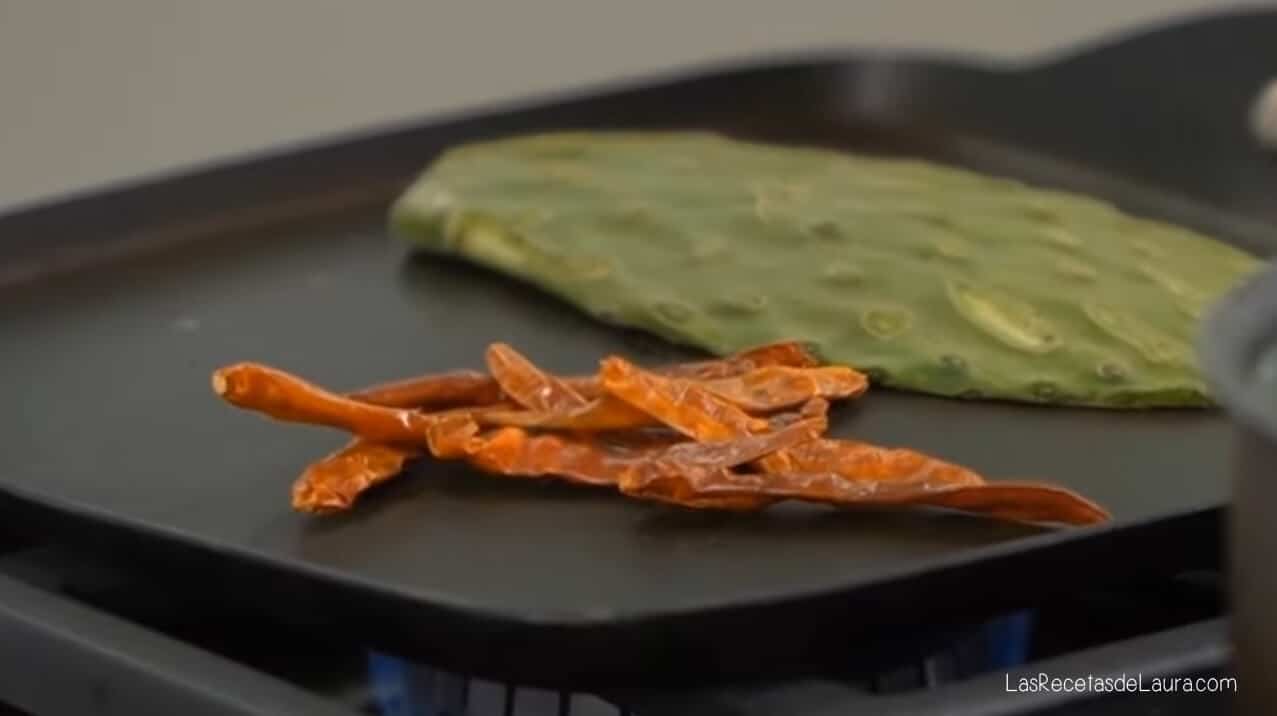 How Is The Arbol Chili Sauce Prepared?
First, toast the arbol chiles in a comal, only 3 seconds, do not spend more time because it could change the flavor.
To boil the tomatillos and the tomato in water, make a small cross in the tomato with a knife so that later we can remove the skin.
When they are cooked add them to the blender along with the chilies, garlic and salt to taste
Bring the sauce back to a boil for even more flavor and voila!
If you liked this sauce also try my creamy avocado sauce, so you will have the perfect duo of sauces for your meals!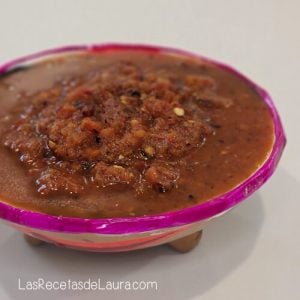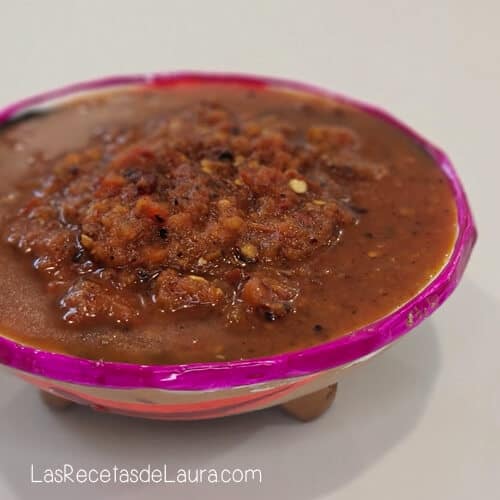 Ingredients
3

tomatillos

1

tomato

5

chiles de árbol

1

garlic clove

salt to taste
Instructions
First, toast the arbol chiles in a comal, only 3 seconds, do not spend more time because it could change the flavor.

To boil the tomatillos and the tomato in water, make a small cross in the tomato with a knife so that later we can remove the skin

When they are cooked add them to the blender along with the chilies, garlic and salt to taste

Bring the sauce back to a boil for even more flavor and voila