This post is also available in: Español
I am so excited to share with you my kitchen autumn decoration! my kitchen is ready for Thanksgiving. Autumn has become one of my favorite seasons to decorate. I love the color of trees changing, the big piles of leaves, and seeing the kids jumping on them. I even set my Halloween decorations every year on September 16. Just after Mexico independence day, I can't help it. I just love Halloween and Thanksgiving decorations.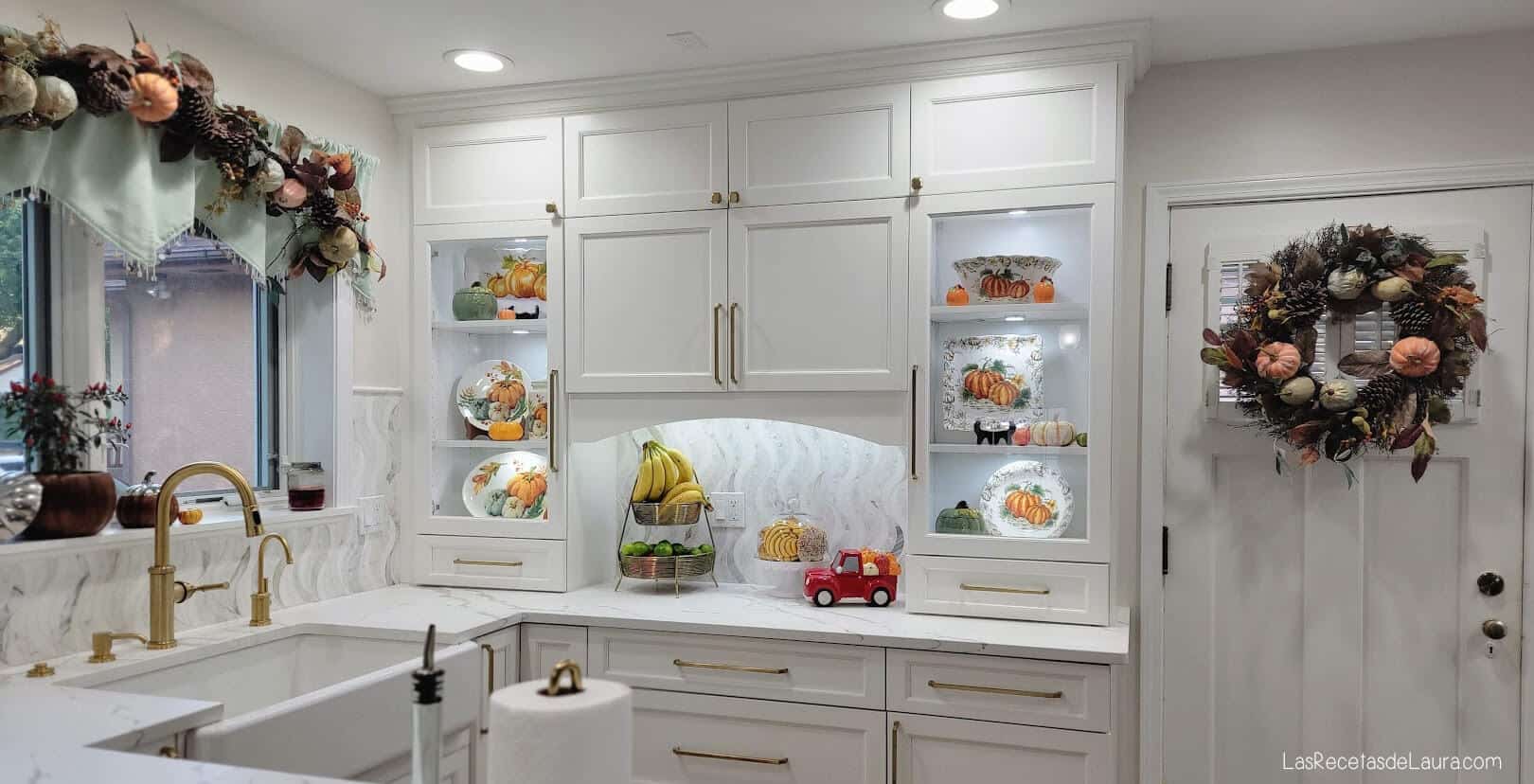 Where to buy Autumn Pumpkin decorations
Last year I got some very beautiful Pumking serving plates at Walmart, they were affordable and they really look pretty displayed in my kitchen. On Thanksgiving day they actually are the ones I use to serve the family dinner.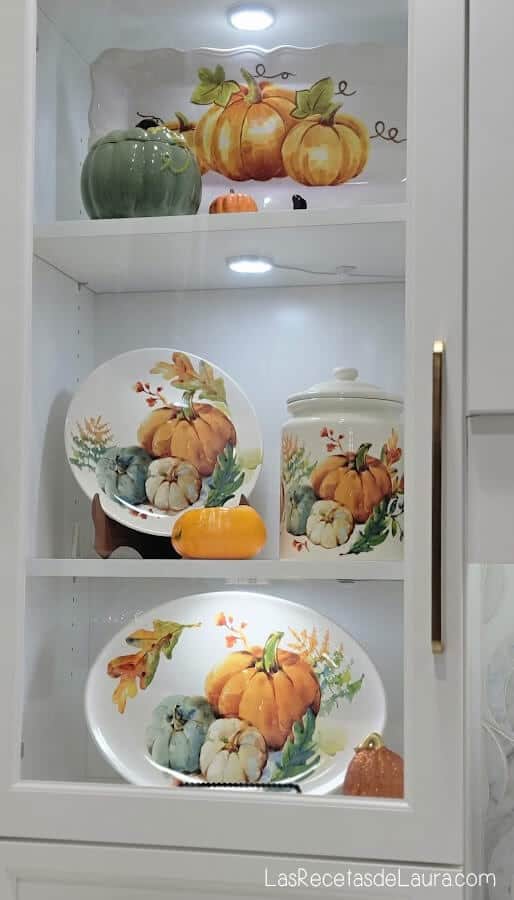 The other decorations from the other side of my kitchen are from Marshalls, I got them like 3 years ago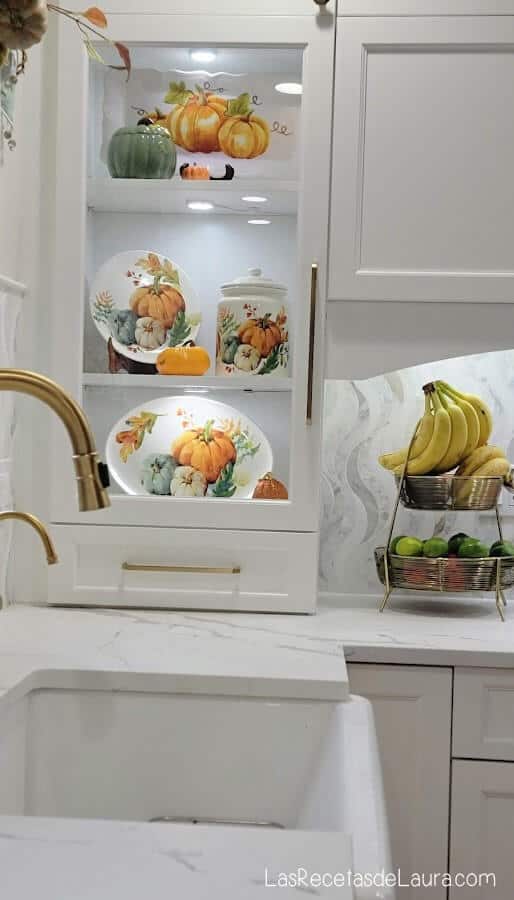 Did you see that gorgeous pumpkin truck? it is actually a cookie container and got it at Walmart too. The fruit platter is from Target and I use it all year round!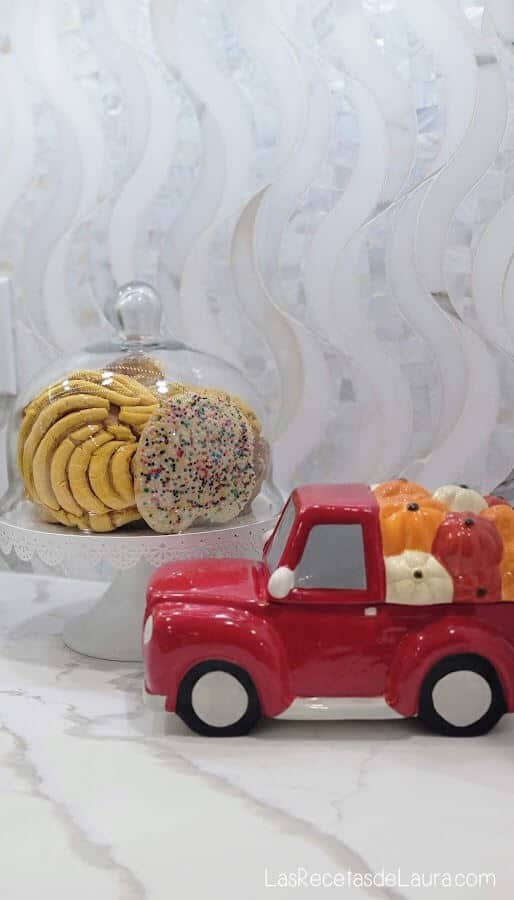 The garland and the wreath are from Hobby Lobby. I got them last year after Thanksgiving with an 85% discount! I saved them the whole year and was finally able to use them!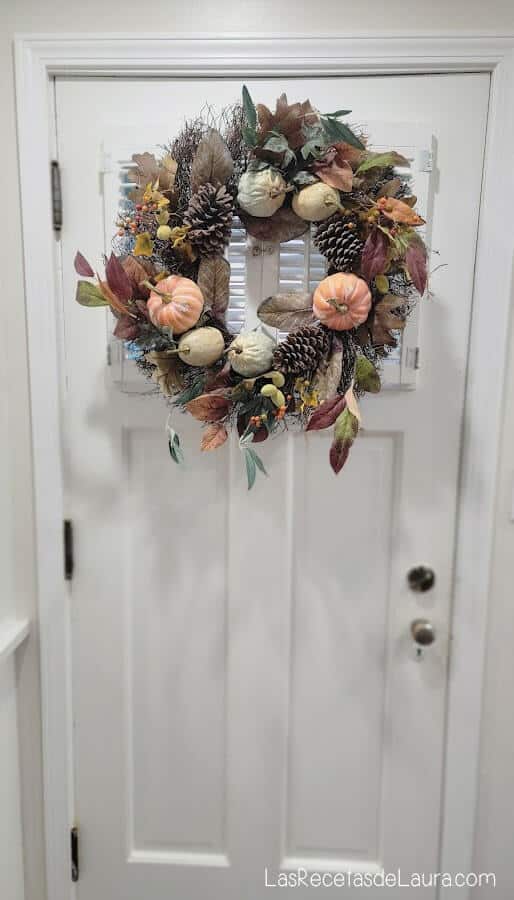 The garland was actually planned to be on the middle part of the kitchen, between the two window glass displays but that is the most busy part of the kitchen as on those doors we have the plates and glasses so it was not practical at all, so I decided to place the pumpkins garland on top of the kitchen window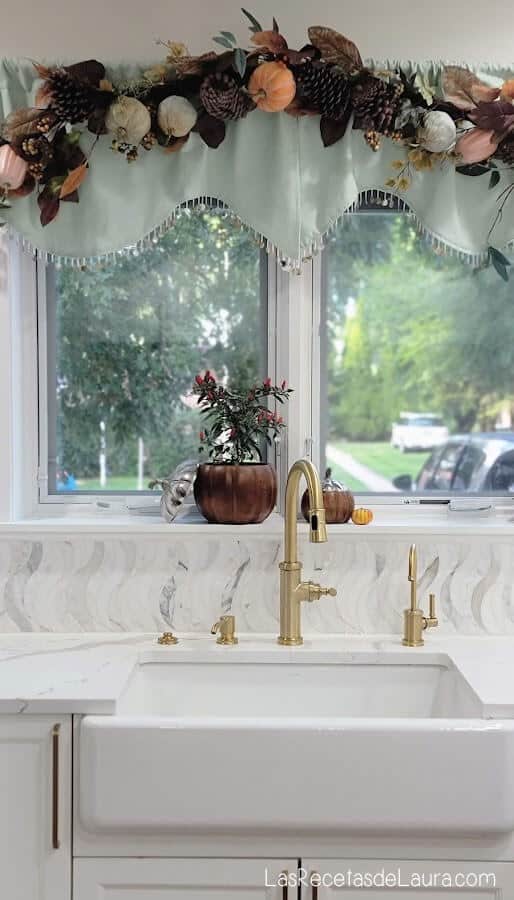 Under the window, I use two wood-carved pumpkins that I got from Marshals several years ago and one of them is functioning as a platter for my small chili tree. The chili tree is real! I got it at the street market of the village. I used a yogurt container cut by half to howl the water of the land and do not damage the wood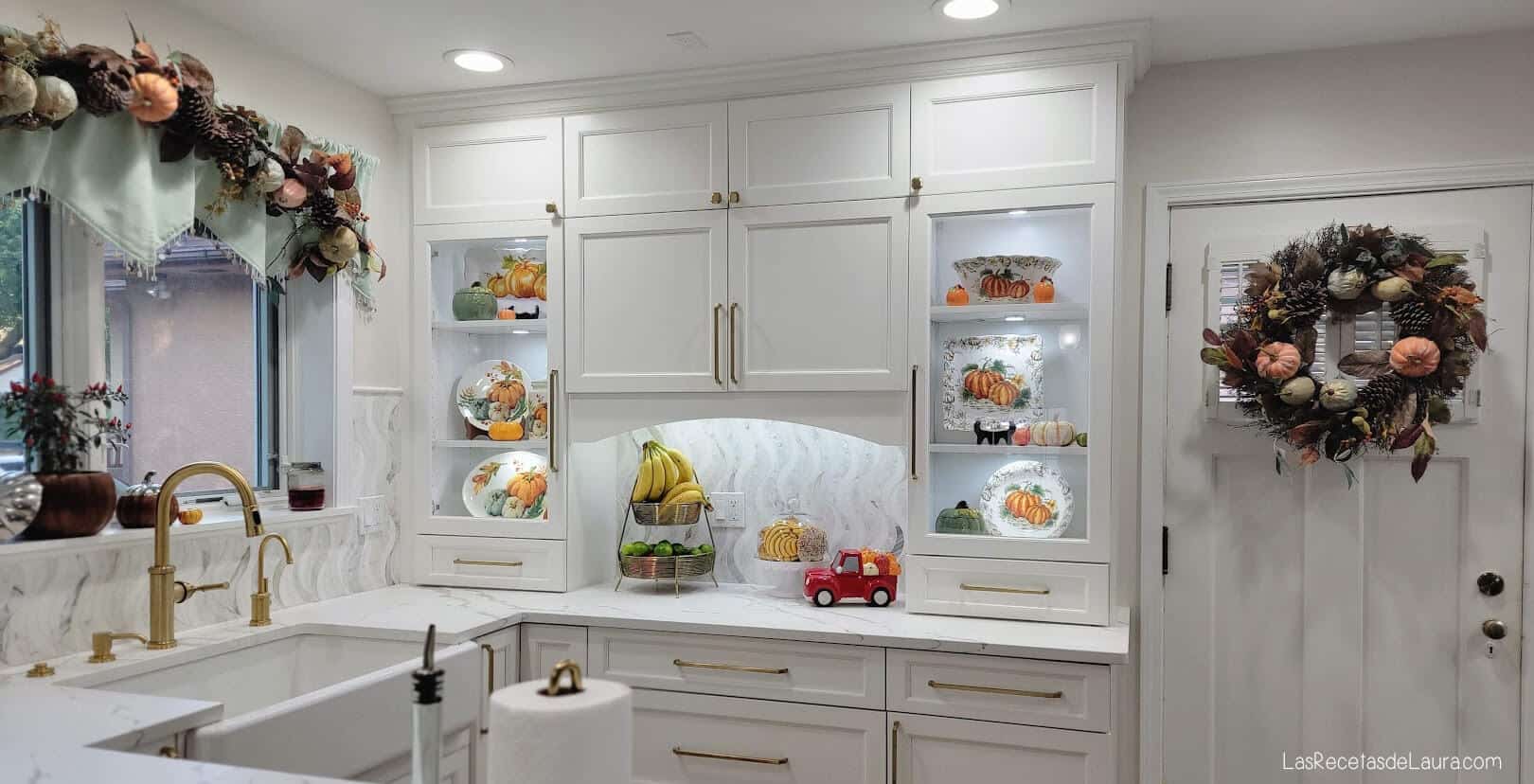 HOW TO HOLD A GARLAND OVER A WINDOW
The most difficult part was to hold the garland. I did not want it to be just on top of the curtain, I wanted it to come down a little. I hold the garland with a plastic tie in the middle of the curtain rod and the ends are tied with some floss! you have no idea for how many things I use floss! LOL, it is resistant and easy to hide. I had to make the two knots in the middle with some cord that ended having attached at the end of the curtain rod.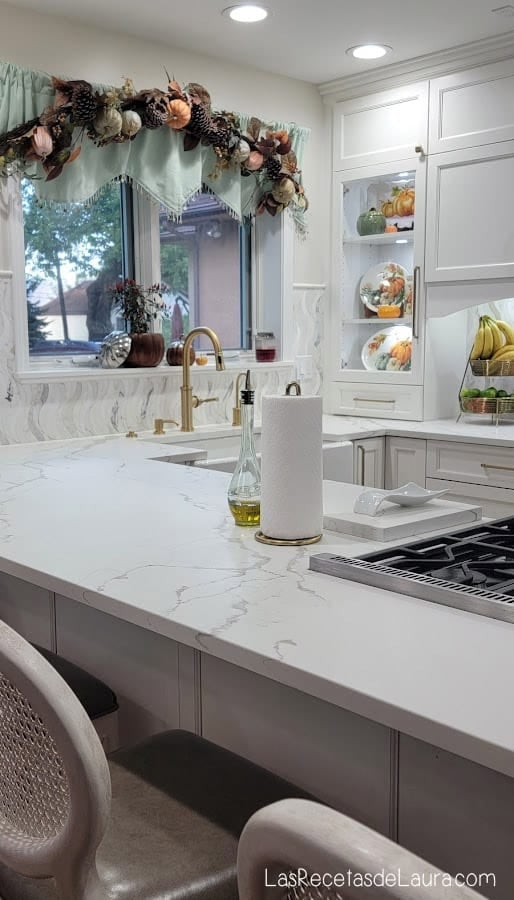 Latest posts by Laura Muller
(see all)