Leer en Español
If you are suffering from constipation, this Prune juice recipe for constipation is really effective for a natural colon cleansing. This natural juice for constipation will help speed up the bowel movement.
This juice is friendly to the intestines of children as it is a natural laxative that at the same time is nutritious!
I am adding flax seed to this home made prune juice recipe to make it more efective. Laxatives usually affect the intestinal flora and one of the benefits of the flax seed is actually to protect the intestinal flora, as well as having a laxative effect which will help us to fight constipation in a natural way.
Although you do not suffer from constipation, this colon cleansing juice is very effective in regenerating bone mass. Scientific studies have found that consuming prunes on a regular basis helps to regenerate the bones, so as women we must definitely add plums to our diet. ​​​​​​​​​​​​​​​​​​​​​
HOW LONG DOES IT TAKES TO PRUNE JUICE TO WORK
Prune juice is very effective to improve the bowel movement. It is a natural laxative and if your colon is not that dirty it can take the effect as soon as 2 hours after drinking it. If your intestine is too saturated and you have several days without going to the bathroom it might take longer and need some extra help.
HOW CAN I IMPROVE BOWEL MOVEMENT
Have the prune juice with an empty stomach and do not eat anything until 15 to 20 minutes later.
Have a high fiber natural breakfast.
Do not eat carbs for a couple of days.
Drink at least 8 glasses of water per day.
Keep moving! exercise helps to improve the bowel movement. Go for a walk or take a ride on the bike.
Stop stressing out. Your digestion also has to do a lot with how you are feeling.
PLUMS ARE NATURAL LAXANT FRUITS
Prunes have a compound called sorbitol, sorbitol is a natural sugar that has a laxative effect. In addition to that prunes contain a lot of fiber, magnesium, vitamin K.
The fiber of the plums is of slow absorption, so they do not trigger blood sugar levels.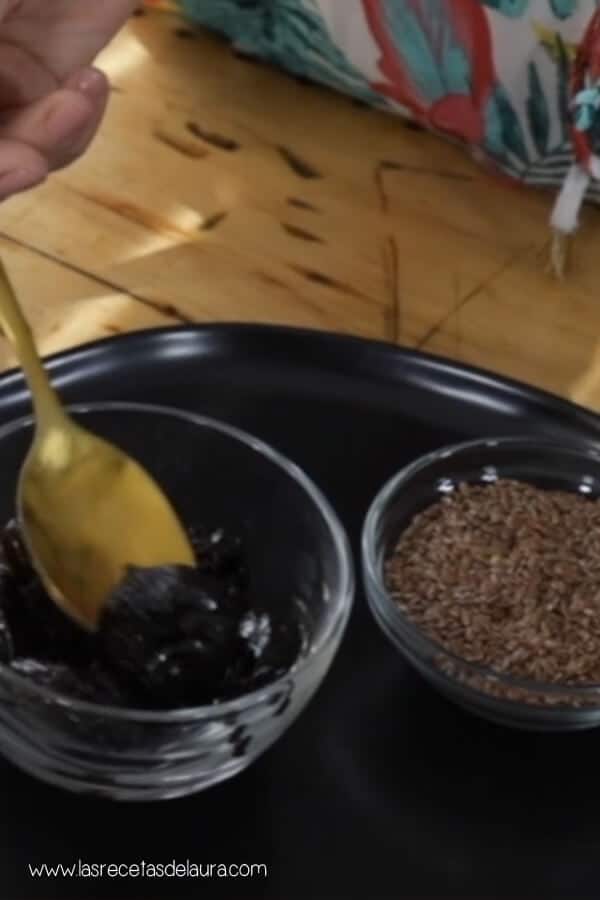 SOME BENEFITS OF CONSUMING PLUMS​​​​​​​​​​​​​​​​​​​​​
They are high in fiber and sorbitol which help to have a better bowel movement and relieve constipation.
Sorbitol is a natural sugar that works as a laxative.
Plums are an excellent source of potassium.
They help increase bone mineral density.
They are SUPERFOOD for post-menopausal women!
4 plums contain around 100 calories
Antioxidants along with soluble plum fiber can help lower cholesterol levels.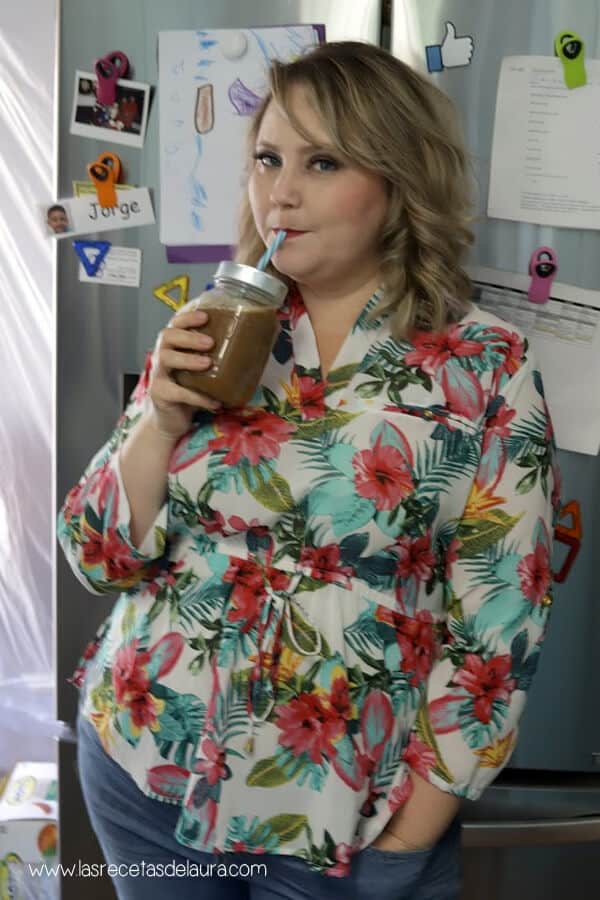 FOOD FOR POST-MENOPAUSIC WOMEN
Prunes help maintain bone health and, as you well know, one of the great problems of menopause and postmenopause is the loss of bone mass. Prunes are a great source of potassium which is a mineral linked to bone health as well as being vital for the proper functioning of the heart. ​​​​​​​Prunes also contain magnesium and vitamin K which helps reduce the loss of bone density and breakdown. Source. Studies carried out by the SunSweet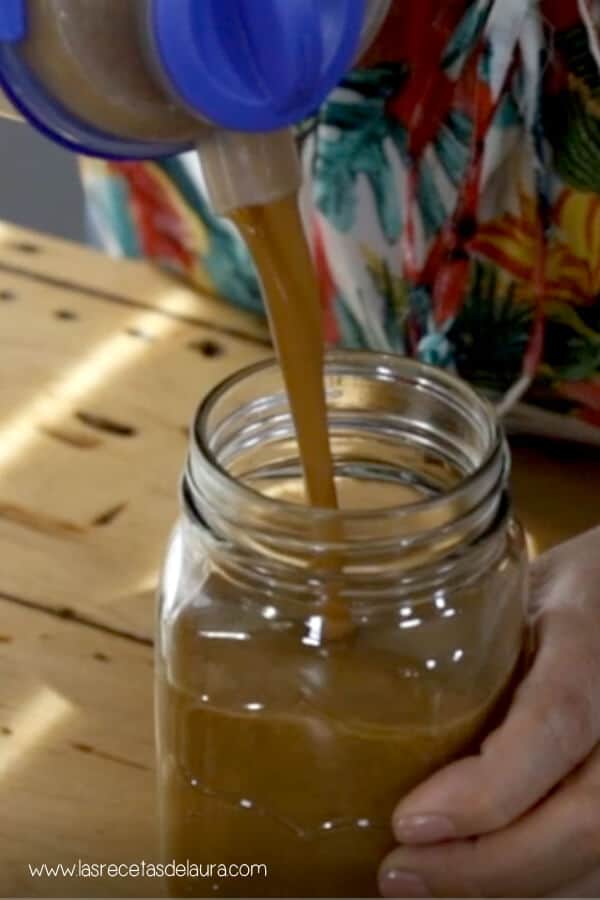 IS FLAX SEED GOOD FOR MY BODY
Flaxseed helps regenerate the intestinal flora and if you are reading this it is because you most likely have constipation problems and have taken or are looking for some laxatives. Natural laxatives help your intestine not suffer the effects of synthetic laxatives but still, you have to keep your intestinal flora as healthy as possible. Flaxseed will help us protect it.
It is preferable to consume flax seed ground since it helps to make digestion easier. Flaxseeds are also rich in healthy fats like OMEGA-3 and fatty acids.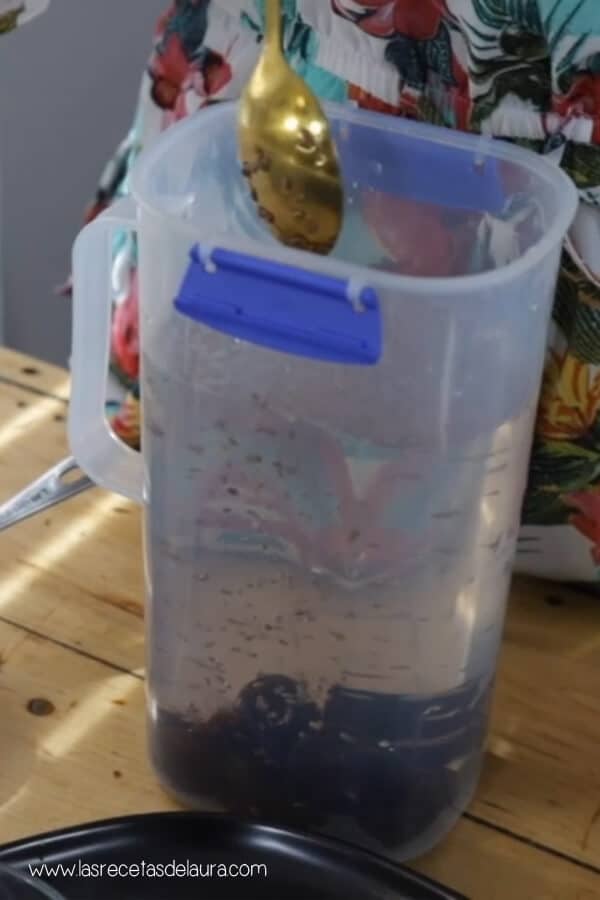 HOW TO MAKE PLUM JUICE STEP BY STEP
Making juice or prune smoothie is very simple and is an effective and quick remedy against constipation.
Place 10 plums to soak in a liter and a half of water.
Add a teaspoon of flaxseed.
Cover and let sit overnight.
The next morning, blend all the ingredients well until the flaxseeds are dissolved (it is easier for the intestine to digest them)
Drink the first glass on an empty stomach in the morning and allow at least 15 to 20 minutes to pass before eating anything else. You can take the rest of the water as daily water or as you watch it take effect.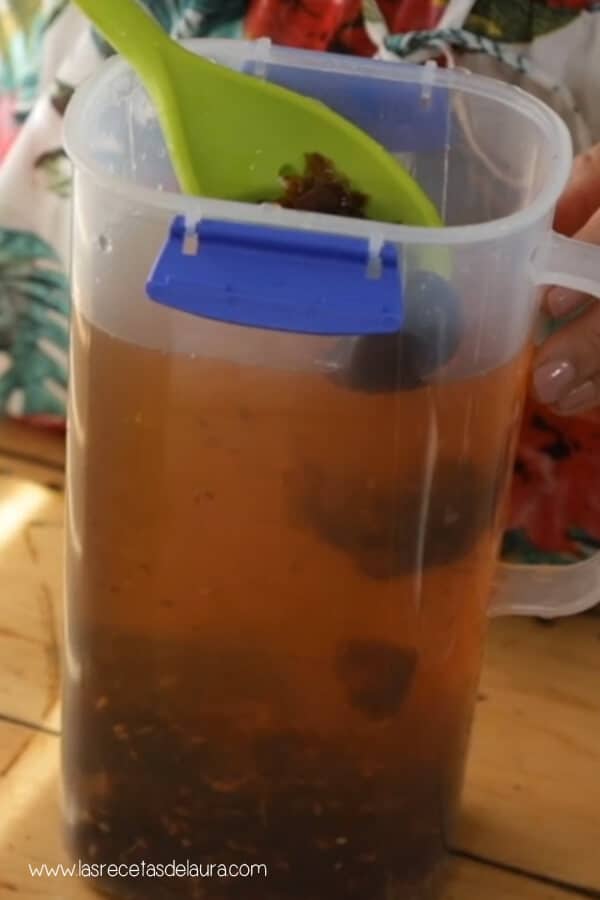 NATURAL LAXATIVE FOR CONSTIPATED CHILDREN
It is a real pain to see that children struggle with their digestion. Plum juice is a natural laxative that has several points in your favor to ensure that your child consumes it and achieves effective digestion… and yes… prune juice makes you poo
To start with, the plums have a sweet flavor, they are delicious! You don't even have to make them juice, if your child likes them, give them as a snack. Plum juice with flaxseed is delicious, you can use it as daily water.
In addition to accelerating the digestion of children, it nourishes them so this natural remedy for mild constipation is great for kids!
Check out my other Constipation Juices
3 Juices for colon cleansing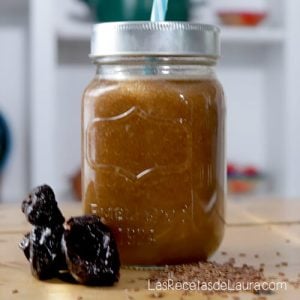 Ingredients
10

ciruelas pasas

1

cda

semillias de linaza

1 1/2

litro de

agua
Instructions
Coloca 10 ciruelas a remojar en un litro y medio de agua.

Agrega una cucharadita cafetera de semillas de linaza.

Cubre y deja reposar durante toda la noche.

A la mañana siguiente licúa bien todos los ingredientes hasta que las semillas de linaza se disuelvan (es mas fácil para le intestino digerirlas)

Toma el primer vaso en ayunas durante la mañana y deja pasar por lo menos de 15 a 20 minutos antes de comer algo más. El resto del agua la puedes tomar como agua de diario o conforme vayas viendo que te haga efecto.
Video